DSP Foal Auction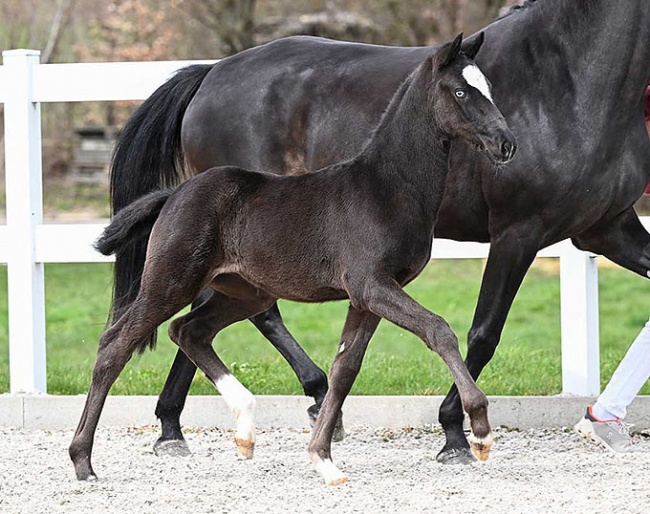 The show jumping bred colt Extraklasse became the price highlight of the 2023 DSP Shooting Stars Hybrid Foal Auction held at the regional show in Viernheim on 10 June 2023. A collection of 31 jumper and dressage foals was up for auction.
Extraklasse (by Esmeraldo x Manchester van't Paradijs) sold for 13,500 euro to Baden Wurttemberg. 
The best selling dressage foal was Total Love (by Total Hope x Lorentin), bred by Markus and Leonhard Diez. This colt sold for 11,000 euro
Van the Man (by Vitalis x Follow Me) went for 9,500 euro, Viva the King (by Vivanero x Decamerone) sold for 8,250 euro, Olli (by Opoque x San Landino) fetched 7,250 euro.  Beyonce (by Bohemian x Apache) for 8,000 euro.
Only one foal sold abroad, all the rest stays in Germany. The average price was 7,911 euro.