Trakehner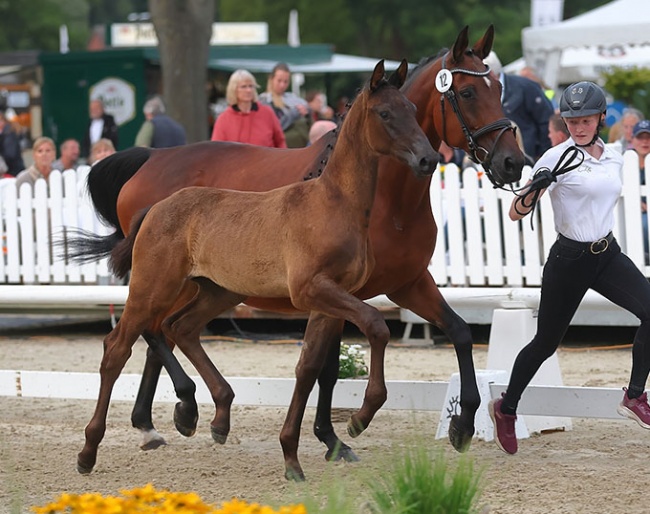 The bay colt Kenneth II became the best seller of the foal auction held at the 2023 Trakehner Breeding Championships in Munster, Germany, on Saturday 22 July 2023. 
Niche Audience
The foal auction was held for the 19th time and a collection was offered for sale through online and live bidding.
With a strong niche market of Trakehner lovers; prices for their foals are often higher than with other breed societies. Nineteen foals in the collection sold for more than 10,000 euro. 
The average price for a foal was 14,063 euro. 
Top Three
The highest bid of the evening was for the colt Kenneth II, a full brother of the premium licensed stallion Kenneth (by Millennium x Shavalou). He sold to Hesseiafor 35,000 euros.
The second most expensive foal was the colt Ile de Sein (by Impact x Hohenstein). He sold to buyers from Croatia for 23,000 euro.
The third most expensive foal was Top Star (by Kwahu x Cadeau) cost 21,500 euros. He went to renowned stallion breeders in Lower Saxony. 
High Prices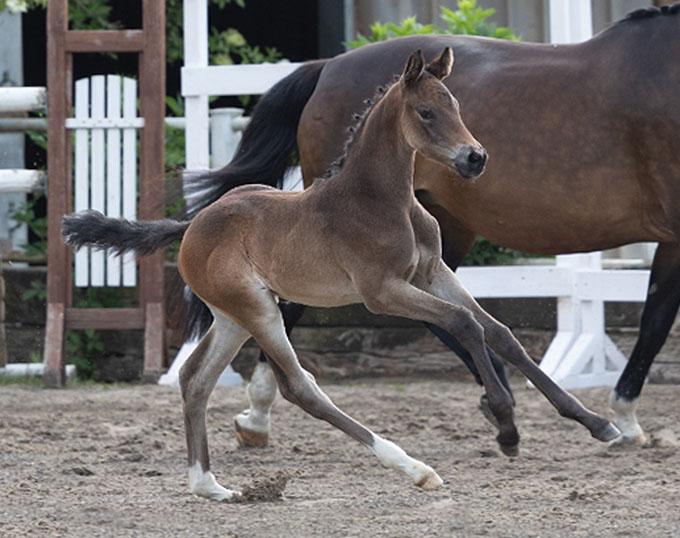 While the other breed societies have been struggling this year to get high prices, the small Trakehyner verband continues to have a loyal following of affluent shoppers. 
Spitzenreiter (by Arizonas x Grafenstolz) found a new owner for 19,000 euro. Gardo Gold (by Schäplitzer x Shavalou) sold for 18,000 euro
Bahyra (by Dein Erbe x Biotop) fetched 16,500 euro and Hannu Haakon (by Scaglietti x Millennium) 16,000 euro.
Zauberglocke (by Tantalos x Interconti) went for 15,000 euro, Freya (by Dein Erbe x Kentucky), Le Baron (by Easy Game x Rheinklang) and Darling (by Karim Doré x Helium) all three sold for 14,500 euro.
Lady Liberty (by Imperial Valley x Millennium) went for 14,000 euro;