PS Online Auction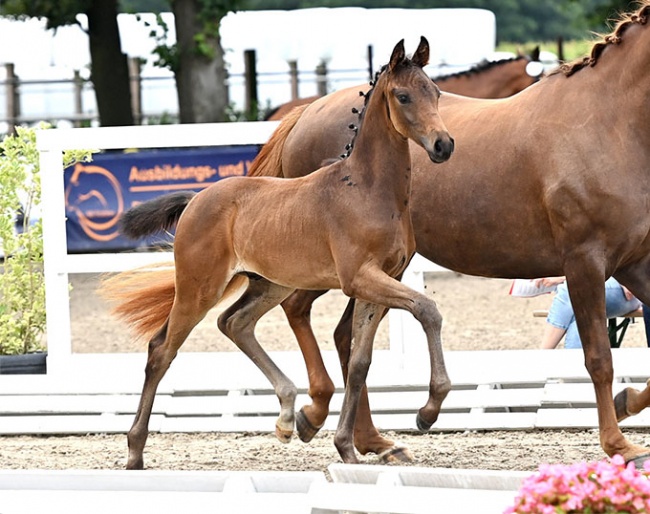 The 21 offers of the Schockemöhle / Helgstrand International Online Jumping and Dressage Foals Auction from September 3 to 5, 2023 have it all. And in the truest sense of the word.
All of them are sired by top stallions of Paul Schockemöhle's and Andreas Helgstrand's breeding stations and also shine on the dam's side with pure performance genetics.
A few examples!
Exquisit (#11) is a stallion prospect with a lot of movement from the first crop of the multi-champion Escanto PS, who is also highly valuable on his dam's side through Fürst Romancier and Sandro Hit.
With his perfect lateral appearance and his sublime movement standard, Der kleine Fürst (#19) is a type to fall in love with. The stallion prospect son of Dynamic Dream causes a sensation.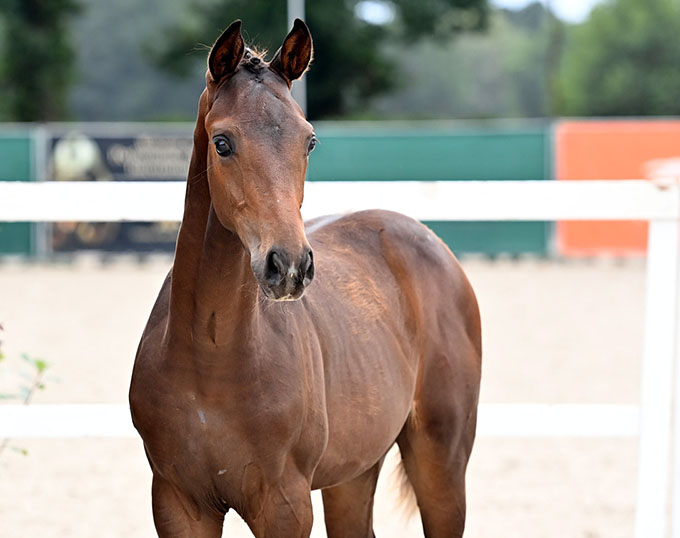 Aberdeen (#20) went fifth in the final ring at the German Foal Championships in Lienen and is an athlete's ideal. Her sire, the main premium winner Chaccothage Blue PS, here bred to the direct dam of the 1.60 metre jumping stars Brooklyn under Mario Stevens and Chacco R under Cindy van der Straten.
Interested parties can get an idea of the foal offers on the website: detailed information on the pedigree and informative videos can be found here.
Bidding is Easy
Bidding is also very easy. All customers have to do is register on the website free of charge. Of course, the teams of the Schockemöhle and Helgstrand breeding station are also personally available for their enquiries.
The Schockemöhle Helgstrand International Online Jumping and Dressage Foals Auction ends on September 5th at 7 pm.