2023 Dressage at Devon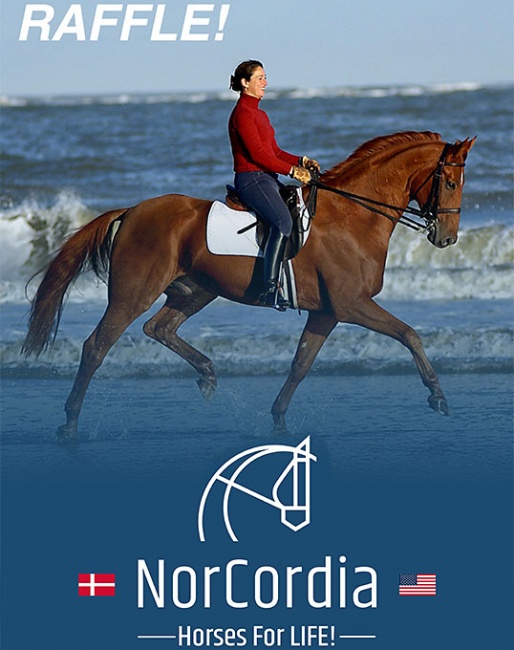 NorCordia, a global leader in the equestrian sales industry and creator of unique sporthorse investment portfolios,  announces its  sponsorship of the highly anticipated Dressage at Devon 2023 Master Class with Cathrine Laudrup-Dufour.
"We at NorCordia support this Masterclass with great pleasure. We understand the significant role that equestrian education plays in improving the lives of our horses,"  says Catherine Haddad, NorCordia's Co-founder and top trainer. In conjunction with the Master Class, NorCordia is hosting a raffle with all proceeds going to support  Dressage at Devon.
Raffle Winners to Be Revealed on October 2nd
The NorCordia Dressage at Devon 2023 Master Class RAFFLE opens now with worldwide ticket at norcordia.com/raffle
The purchase of a $5 ticket could win one of the fabulous prizes including a Memorabilia Collection from Cathrine Laudrup DuFour, a Stübben custom saddle designed by Catherine Haddad, a limited edition Master Class shirt from Uniqcorn Exceptionnel and many more great prizes! Choose your raffle tickets here: norcordia.com/raffle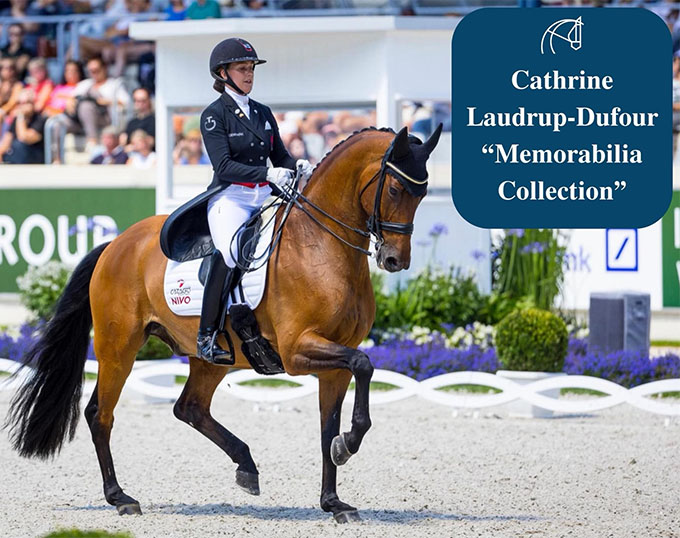 NorCordia will announce the winners on October 2, 2023. Winners will be notified via email.
About NorCordia: Bridging Passion and Investment
NorCordia is a rising star in the equestrian industry, offering not only premium horse sales and selection services, but also unique portfolio investment opportunities. With headquarters in Kolding, Denmark, and Wellington, Florida, NorCordia is selectively expanding its network of trainers around the world. "At NorCordia, we put our horses first, always seeking to partner them with their best match for training and development. Happy horses are the bread and butter of our business," said Catherine Haddad.
Vianne in Training with Cathrine Laudrup-Dufour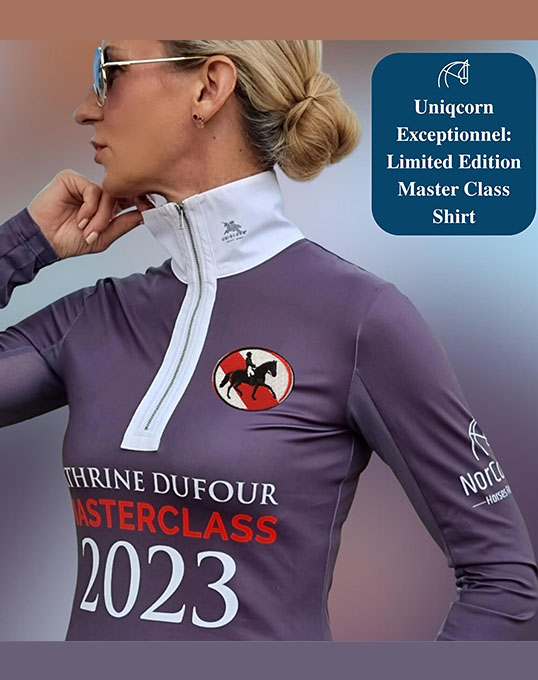 Vianne, an impressive 7 yr old mare by Vitalis, is one of NorCordia's up and coming stars. Bred, born and trained in the USA by Catherine Haddad and ridden in Ermelo by Hope Beerling (AUS), NorCordia placed the young mare with  Cathrine Laudrup-Dufour after the YH Championship to continue her training. DuFour says the young mare is "a pleasure to work with— she is well schooled and very pure of heart!"  NorCordia is delighted to partner with top trainers who are  committed to excellence in training.
Dressage at Devon 2023 Master Class Event
The Dressage at Devon 2023 Master Class event featuring Cathrine Laudrup-Dufour, presented by NorCordia in collaboration with Running 'S' Equine Veterinary Services, promises to be a highlight on the equestrian calendar.
NorCordia invites all horse enthusiasts, equestrians, and Dressage at Devon supporters to participate in the NorCordia Dressage at Devon 2023 Master Class RAFFLE. Participants have a chance to win fabulous prizes and all proceeds go directly  to advancing equestrian educational opportunities at Dressage at Devon.
For more information about NorCordia, or to enter the raffle, please visit
norcordia.com/raffle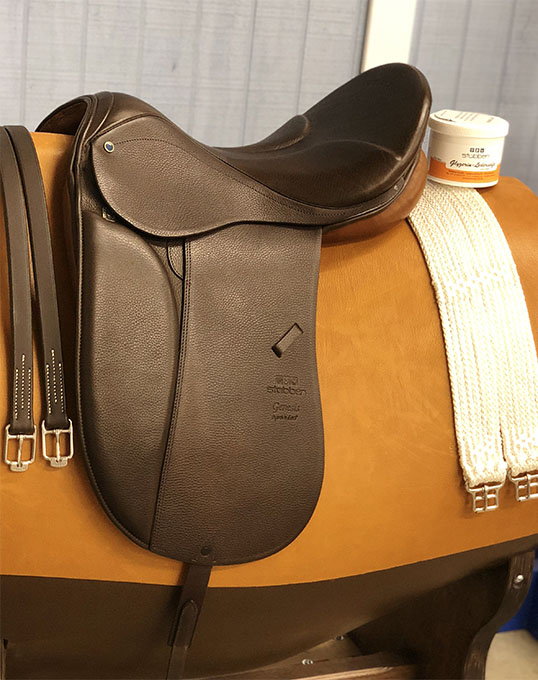 Stübben custom saddle designed by Catherine Haddad