Seminars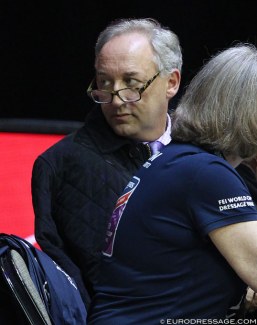 Peter Storr, Andrew Gardner and Sandy Phillips have been confirmed as the hosts for the 2018 British "Principles of Judging" Seminar, which will be held at Moulton College in Northamptonshire on the 5 – 6 October 2018.
The Principles of Judging Seminar is an essential day for judges, riders, coaches, owners looking to improve their skills and gain an invaluable insight into the world of judging. This key event offers a variety of learning experiences including classroom and arena sessions led by the three top draw International judges whose wealth of knowledge will no doubt educate and inspire all.
The full timetable is due to be released later in the year, with sessions covering all levels from Intro to Prix St Georges.
There will also be an evening of socialising including a meal to be held at Moulton College; this is an ideal opportunity to meet and greet with members of the BD team and Judges Committee. Reception drinks will commence at 6:30pm followed by a wonderful three course meal at 7pm.
British Dressage delighted to offer all judges/non-judges early bird tickets available to buy at a discounted rate before the 1 June!
Get your weekend tickets for only £60 for judges and £65 for non-judges, single day tickets are £30 for judges and £35 for non-judges.
Book your place at the Principles of Judging Seminar evening meal for an additional £40. We're also offering the evening meal plus a room at Moulton College for £66 as well as the evening meal plus a room at Moulton College and breakfast for only £75.
Please note that riders, coaches, owners and members can purchase tickets for the arena sessions only.
Photo © Astrid Appels
Related Links
Programme 2016 British Dressage Principles of Judging Seminar Released
Graham and Halsall, Keynote Speakers at 2014 British Judges Principles Seminar
Harvey and Halsall to Speak at 2013 Principles of Judging Seminar in U.K.
Wessels and Graham, Key Speakers at 2011 British Judges Principles Seminar