Australia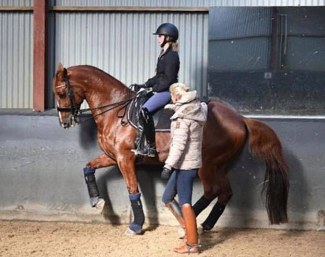 Australian international Grand Prix rider and World Young horse Championship Finalist Briana Burgess has begun coaching in Australia. 
Burgess is currently back in her homeland running clinics and doing private coaching for Australian dressage riders. Briana is holding training clinics in Queensland, Victoria and Tasmania with more locations scheduled for 2020.
Clinic Series Kicks Off in Melbourne
Briana specialises in young horses through international Grand Prix Level. 
Burgess was shortlisted for the Australian team for the 2014 World Equestrian Games. She won the Grand Prix Special at the 2015 World Dressage Masters in Vidauban (FRA) and became a top 10 place-getter in the Nurnberger Burgpokal qualifier at the 2016 German Championships. In 2017 she was a top 10 finalist at the World Young Horse Championships and in 2018 she was long-listed for the World Equestrian Games.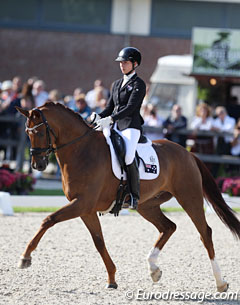 She has trained under Johan Rockx (former Dutch Team trainer), Monica Theodorescu (current German Team Trainer and Olympic Medallist), Patrik Kittel, Helen Langehanenberg, Christoph Koschel and Alexandre Ayache.
The Australian clinics have kicked off at Carolyn Welsh's and David Shavin's Ellenbrae Park in Victoria. Carolyn and David are the owners of the 2018 4 years old Bundeschampionate winner, stallion Dante Quando OLD. Dante Quando is continuing to prove himself as a top Sporthorse and is also now standing at stud in Australia.
Briana will return to Melbourne, VIC to teach at Ellenbrae Park and at at W Park Equestrian (8 - 12 November). Expression of interest via brianaburgess@outlook.com. 
A Hunter Valley clinic is set for 25 November 2019, followed by clinics hosted at Lydia Jackson's in Hobart (27 November - 1 December) after which there will be more dates scheduled with Kaitlin Colless as well as at other locations in Queensland.
"More venues will be added soon. I will be in Europe again in December and the beginning of January and will resume in Australia mid January 2020," said Briana who is excited about spending quality time in her homeland Australia. "I am focusing on coaching in Australia right now."
Exciting Future Ahead in 2020
Burgess turned a new page in her professional career this year, making the tough decision to sell her Grand Prix horse Sissi (by San Remo x Munchhausen). Briana campaigned the liver chestnut mare in 2018 and was long-listed for the Australian Team for the World Equestrian Games in Tryon.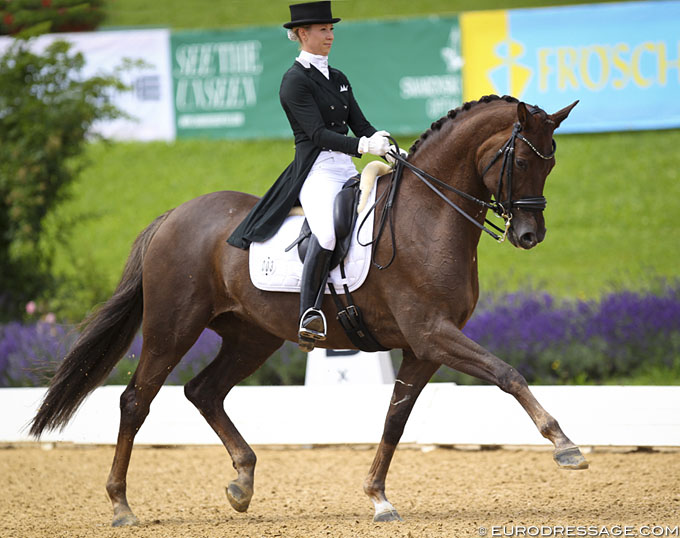 Briana obtained full ownership of Sissi in 2019, but she made the decision to sell the international Grand Prix level mare after receiving an offer from the United States. Sissi has relocated to Yellow Wood Dressage at the Malone's Riveredge Farm in Chesapeake City, Maryland.
"While I am focusing on coaching in Australia right now, I will aim to be back in sport next year with a fresh team of horses," said Briana, who recently struck a collaboration with the Florida based Israeli horse trainer Oded Shimoni.
For more details and info about the Australian clinics, contact Briana directly at brianaburgess@outlook.com
Related Links
Briana Burgess Moves to the USA
Sutton Farm to Host Masterclass with Briana Burgess and Brett Parbery on 24 - 26 April 2019
Briana Burgess Ready for 2017 with New Website and Talented Horses
Australian Grand Prix Rider Briana Burgess Begins New Chapter in Munster
Briana Burgess Retires La Scala
Briana Burgess and La Scala Join Australian Elite Dressage Squad