Iran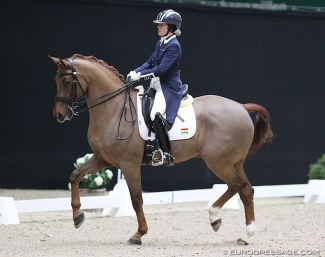 Iran's sole internationally competing Grand Prix rider, Litta Soheila Sohi, has hung up her tails and called her riding career quits. She will now fully focus on her family of four at her base in London. 
The 53-year old Sohi, who will celebrate her 54th birthday on 8 April, has competed four FEI level horses at international small and big tour. 
Trailblazer for Iran
Sohi first came in contact with horses north of Teheran, but spent her childhood in Denmark, where she learnt to ride at age 9 at a local riding school. After meeting her now ex-husband Roberto Isolani, the couple moved to Rome, Italy in 2002. Litta became fascinated about dressage and started dedicating herself to the discipline.
The couple moved to London for the banking business and that is where her dressage career shifted into a new gear. She was first trained by Pammy Hutton and Vicky Thompson.
Sohi made her international show debut at small tour level at the 2014 CDIO Hickstead aboard the Mecklenburger bred Davino (by Davignon II x Rohdiamant) which she bought from Bernadette Brune in Vidauban, France, after she saw him advertised for sale on the Eurodressage's Equimarket. 
Olympic Dream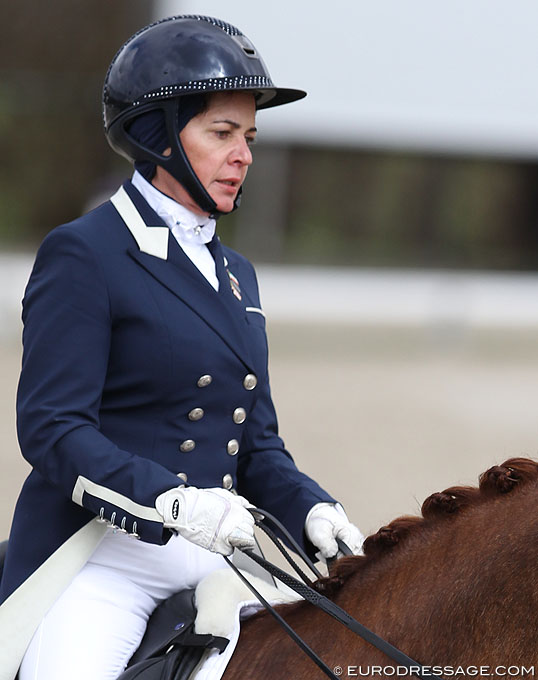 In 2015 she acquired the Dutch warmblood Air FK (by Parcival x Olivi) and leased Daniel Sherriff's Bayford Hall Dallaglio (by Laurentianer x Potsdam) as a Grand Prix schoolmaster and Rio Olympic hopeful. She started working with Sherriff at the time.
Her dream was to be the first Iranian woman to compete at the 2016 Rio Olympics in dressage and empower the next generation of Iranian female athletes to pursue their dreams. In 2016 she competed Davino at small tour but with Dallaglio she made her international Grand Prix debut at the CDI Perl in September 2015, followed by starts at CDI's in Le Mans, Roosendaal Indoor and in 2016 at Keysoe. 
Her Olympic campaign ended in the spring of 2016 when Dallaglio became unlevel and dreams were dashed. 
"Obviously I'm disappointed that I didn't qualify Iran for the Olympics, but I had so much fun on the way and did really try my best," said Litta.
Fresh Inspiration
To give a new boost to her career, Sohi switched trainers and began working with Spencer Wilton and the last three years with Nicky Barret.
In 2017 she competed Davino at Grand Prix level at the CDI Keysoe, but that was the horse's last international. She focused fully on Air FK and he took her to Stadl Paura, Wiener Neustadt, Hartpury, Hickstead, Saumur, Le Mans and Roosendaal Indoor.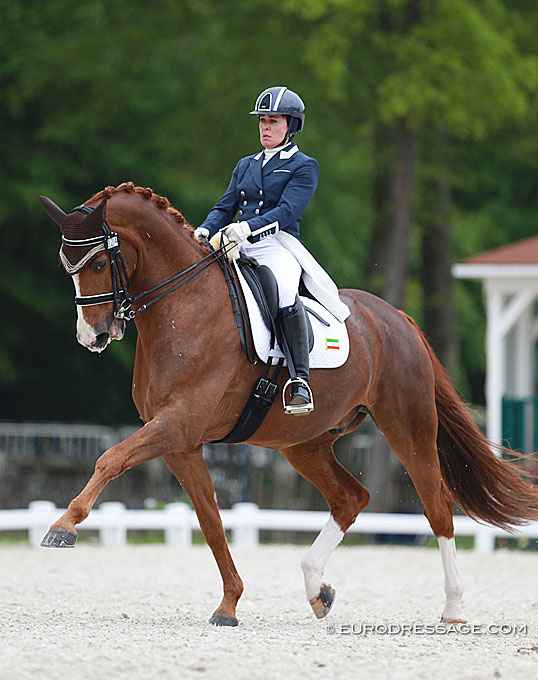 In 2018 her efforts culminated when she was selected to represent Iran at the 2018 Asian Games in Jakarta, Indonesia. With Air FK she finished sixth in the Freestyle finals.
Litta continued to show Air FK in 2019 but in the autumn she climbed aboard the leased Don Carissimo (by Don Crusador x World Cup III), who was previously shown by Gareth Hughes. The new duo showed at Keysoe, Le Mans and Exloo. The latter event in October 2019 was Litta's last international. 
When asked if Litta ever experienced that she was judged differently, coming from an 'exotic' dressage nation, she told Eurodressage that "I always felt the judges where very supportive and came with extremely good comments that I tried my best to use."
She continued: "I don't think that riders from exotic countries have to try harder. The thing is that the judges obviously don't know them as they start, and it might take some time for the judges to get to know them and their horses, but I do feel that the judges absolutely judge what they see and they have been used to see the same riders for years. So in my opinion they like to see new riders. I totally think that the judges are fair to new riders and they want to give the marks when they can . New riders need also time to get use to compete at CDI level and learn as they go. I think it's wonderful to see so many new countries entering the international dressage world."
Family First
Litta has now decided it has been enough and has ended her riding career.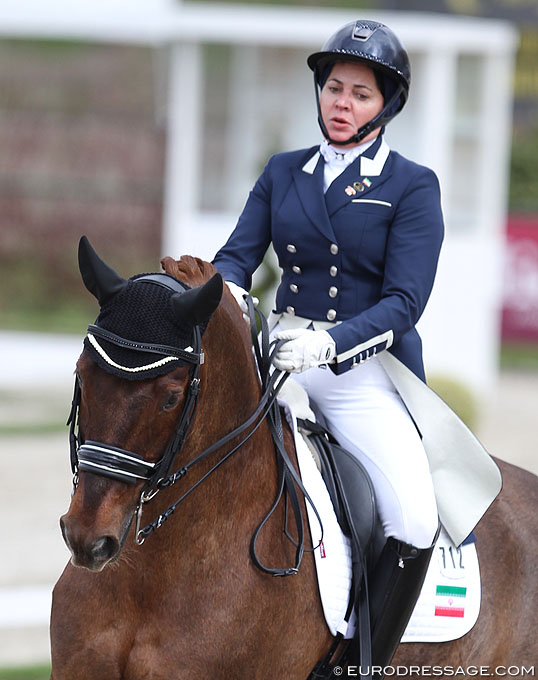 "I have decided to stop riding for family issues," she told Eurodressage. "I live in London and had to drive hours every day to my horses. I would go to the yard riding six times a week and spent half of the day there. Of course the driving (3 hours a day) was not nice but I had done it for years and was never a burden really. I also was often away competing. Now my family needs me and have, therefore, decided to give them all my time. I will definitely miss riding, but it will always be in my heart."
All her horses have been sold, Air FK as a schoolmaster for Rowans Lewis' daughter, and her youngster Donowan W went to Germany. Don Carissimo returned to owner Anne Keen
Litta is a mom of four children: Soheil (26), Emma (23), Giulia (22), and Paolo (15). 
"I have a child with mental health issues and I'm officially his carer," Litta explained, adding that she and her husband divorced in 2017 but have a great relationship today. "I  will now dedicate my time to do the best I can to be around him and support him. Soheil lives with me and my youngest son Paolo in Kensington."
Litta is proud that she has been an inspiration for female athletes in Iran. 
"I have however been very fortunate to be able to represent Iran in international dressage at a high level," she said. "I am incredibly proud, not only to have been the first official international dressage rider for Iran, but also to have been a role model, specially for the women in both Iran as the Middle Eastern countries. I grew up with horses and they have always been part of my life. I have learned so much from the horses and have the best memories from all the competitions I did."
Text and Photos © Astrid Appels
Related Links
Eurodressage Photo Database: Litta Soheila Sohi
2019 CDI Exloo to Serve as Group F Tokyo Team Qualifier, Last to be Held
Scores: 2018 Asian Games
Dujardin and Mount St John Freestyle On Top in 2018 CDI Windsor Grand Prix
The Future is "Rosie" for Tomlinson at 2016 CDI Deauville
Elahe Ramezani to Represent Iran at 2017 World Young Horse Championships
Dr. Werner Schade To Lose Double Director's Function at Hanoverian Society
Second Hanoverian Auction in Iran Uses Show Jumping Exhibit Format
First Hanoverian Auction Held in Iran Huge Success