Oldenburg Auctions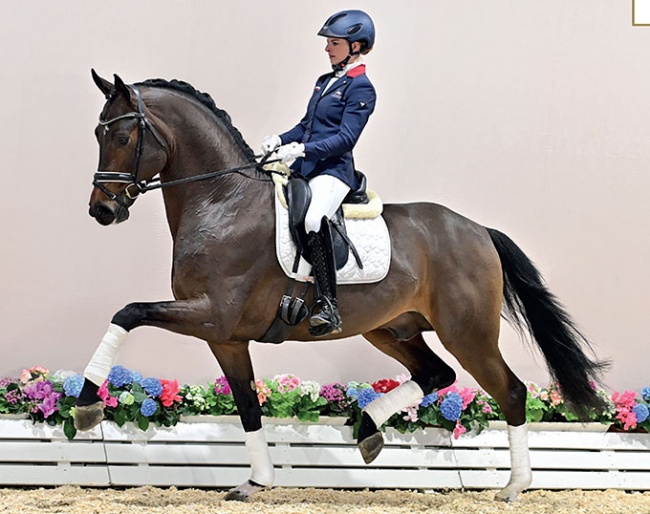 Are you looking for your new sports partner? Then come to Vechta and let yourself be enchanted by an excellent auction collection.
The auction horses have moved into their boxes at the Oldenburg Horse Centre in Vechta. Training has started and the horses are ready to be tried out. Make an appointment with our team to meet your favorite personally. 
Over 40 quality riding horses for dressage and show jumping will be presented at the 96th Spring Elite Auction on 2 April.  From three-year-old youngsters and successful young talents to trained schoolmasters ready for competing, this collection leaves nothing to be desired.
You have the opportunity to bid on your favorite live on site, online at www.oldenburger-auction.com or on the phone.
Saratoga
Saratoga (by Secret - Dimaggio - Likoto xx) is an impressive dressage king with exceptional mechanics.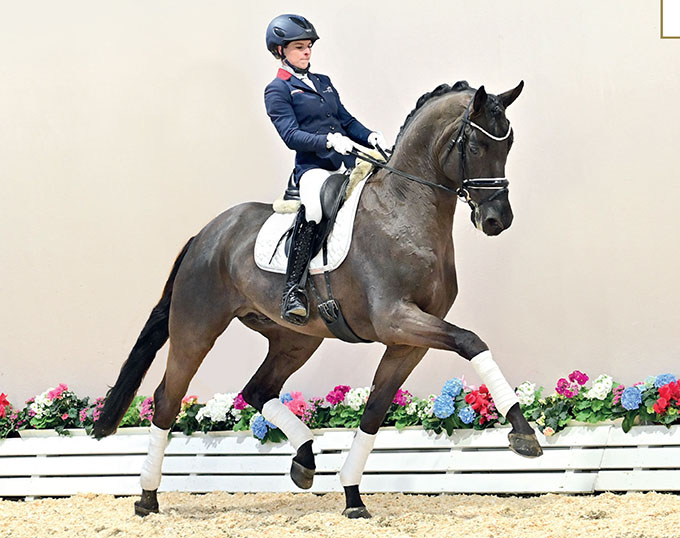 He is a licensed and performance tested beauty from the Weissena dam line, like Weihegold OLD. Highly placed in tests for young riding horses. His brother Drombusch is successful in Grand Prix with Christoph Koschel.
Morricone III
The dressage sovereign Morricone III by Millennium/T. - Rubin-Royal - De Niro impressively opens the auction year.
Licensed, performance test and with impressive offspring made for breeding and sport, Morricone III is a top candidate for the upcoming championships.
Morricone III is the full brother of the sires Morricone I/Grand Prix with Lena Waldmann from the Bonhomme stud and Morricone II.
Try Out Your Next Young Star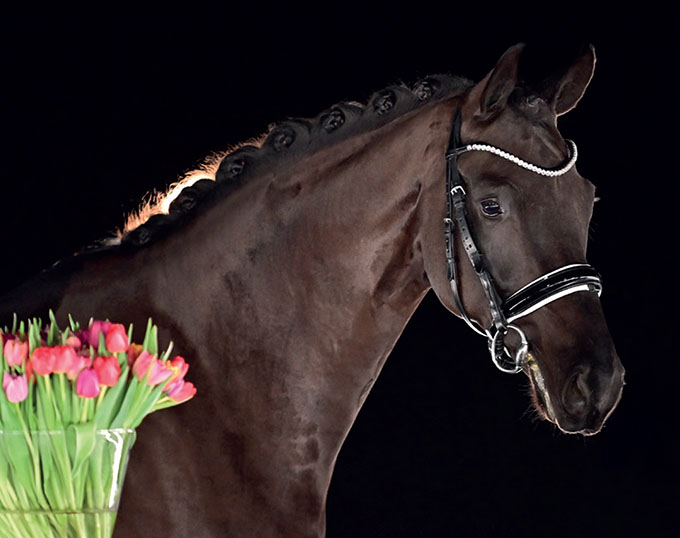 Come to Vechta to secure your personal young star. Until 1 April, you have the opportunity to observe and accompany your favorite in training and to try it out. To do so, please contact our consulting and customer service team.
On Sunday, 27 March at 6.00 p.m., the elite collection will present themselves in a big online evening show on the Oldenburg homepage and www.clipmyhorse.tv. 
An overview of the entire collection you will find here.
Consulting and customer service
For information about the dressage horses, feel free to contact our consultants who can assist you with finding the right match. 
Dressage horses: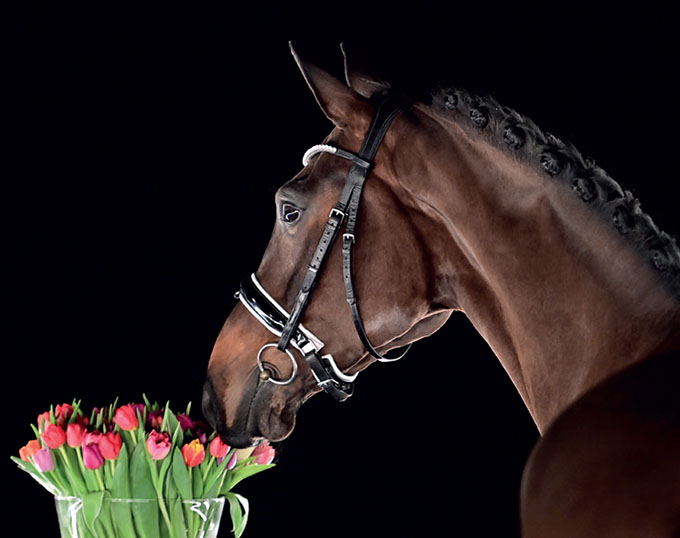 Thomas Rhinow: +49(0)172-9748487 or rhinow.thomas@oldenburger-pferde.com
Daniel Pophanken: +49(0)175-2930926 or pophanken.daniel@oldenburger-pferde.com
General information/catalogues:
Elisabeth Gerberding: +49(0)4441-935512 or gerberding.elisabeth@oldenburger-pferde.com
Heike Arends: +49(0)4441-935531 or arends.heike@oldenburger-pferde.com