Australian Dressage News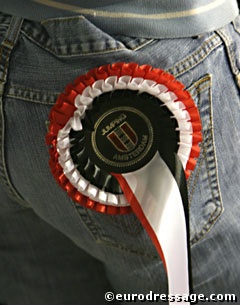 From April 4-8, 2006, four Australian dressage riders went to New Delhi, India, to represent Australia in an invitational International Dressage Competition hosted by the Equestrian Federation of India.
The team consisted of Tyana Lawless (WA), Alyssa Webb (QLD) and Shannon Tonkin (NSW). Kylie Woodyatt (ACT) was Chef d'Equipe.
Five teams competed in this event. India (2 teams), Thailand, Australia, and New Zealand rider Nicole Magoffin was kindly placed in a team with two Indian riders.
Overall the team did well and ended up in fourth position in this event, not far out of bronze. In the individual event Alyssa placed fourth, Shannon sixth, and Tyana seventh.
According to the Australian Equestrian Federation, the girls rode very well and the whole experience was something they will never forget.  The members of the Equestrian Federation of India were excellent hosts and did a good job staging this dressage competition for the first time.
The team would like to thank the Equestrian Federation of Australia for the opportunity and support given.
by Louise McGregor