2006 World Equestrian Games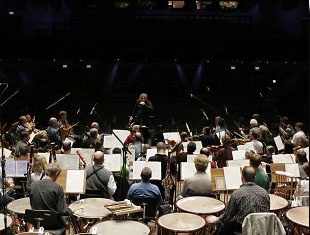 Those who saw this year's CHIO Aachen opening ceremony did not really get stunned by the beauty and grandeur of it, but no fear, the 2006 World Equestrian Ceremony is promising to be the biggest horse extravaganza ever.
With music by the Dutch kur composer's duo Cees Slings and Victor Kerkhof tailor made to the performances in the ceremony, the 2006 WEG opening ceremony is going to be a huge spectacle of visual and musical highlights.
Eurodressage can reveal a few details about the opening ceremony. The Landgestuts of Germany, including Celle and Warendorf, as well as many more state owned sires will be performing a quadrille to music with 64 horses. They will enter the arena following a mounted lady who recites a poem that depicts the atmosphere and message of the entire ceremony.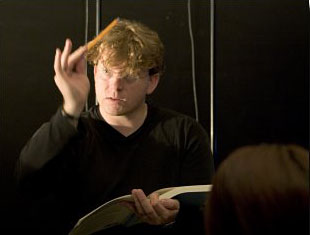 All of Slings & Kerkhof's music has been recorded in the studios of the "Aachener Stadtstheater" with the Aachen Orchestra, directed by Marcus Bosch. The symphony will be played live via video footage during the ceremony.
Furthermore, Slings & Kerkhof, who were the men behind the CHIO Aachen leader as of 2000, composed a new WEG leader, a short tune which will be heard all over the premises to announce, for instance, the beginning of the competition. "The leader is played by the Aachen orchestra and it expresses energy, power, and heroism. It's huge and it has a flavour of mustang and prairie in it. It's an international and filmy tune," Slings told Eurodressage.
All Photos copyrighted: Reproduction prohibited
Related Links
Back to the 2006 WEG index
The Making of Il Passeggiato