2010 Equine Elite Auction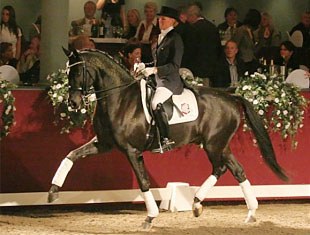 The 2010 Equine Elite auction will take place on 23 October 2010 at Stal Korenbloem in Weert, The Netherlands. With six more months to go, the organizers are slowly starting to build up the collection of auction horses.
If you wish to offer your horse for sale at the Equine Elite Auction you can register for a selection session by emailing your horse(s) details (i.e. name, breeding, training level, gender, age, copy of identification) to the organization at equine@planet.nl 
The 2010 Equine Elite Auction will be the sixth edition of this famed event. The auction horses will be in Weert for try outs as of 1 September.  
This year's selection committee includes: 

Craig Rawlins - (International horse dealer) 
Diederik Wigmans - (International horse dealer and trainer) 
Francis Verbeek - (O-level Judge) 
Lotje Schoots - (Young Rider medalist) 
Imke Schellekens Bartels - (Olympic Dressage Rider) 
Laurens van Lieren - (Former Member of the Dutch A-Team) 
Chris Haazen - (International trainer) 
Jeanette Haazen - (Member of the Dutch A-Team) 

For more info, contact 
Tel office: +31 495 453118 
Fax office: +31 8372833 
Email: equine@planet.nl 
More info at www.equineelite.nl
Eurodressage Coverage of the Equine Elite Auction