2012 CDI Vazgaikiemis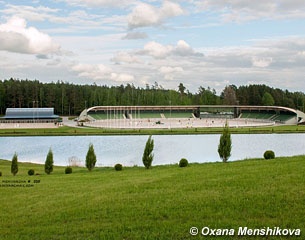 A small international dressage show had its debut in Lithuania on 25-26 August 2012 at the picturesque venue of Society Harmonising Park, Vazgaikiemis. The event was the first CDI held in Lithuania for more than 20 years and one of the few international competitions in the Baltics.
The development of one of the most beautiful competition arenas in the region as well as the massive popularity of show jumping have led to Lithuania's first attempt at international dressage.
Five nations came to battle it out in the Small Tour: Lithuania, Latvia, Estonia, Belarus and Poland. Top Baltic combination and Latvian national champion Airisa Penele with the soon-to-retired Ravels (by Radiant x Valerik) won the Prix St Georges, while Belarussian Tatsiana Zhelabkovich and the 7-year old (!) Strasbourg (by Kolorit) won the Intermediate I Freestyle.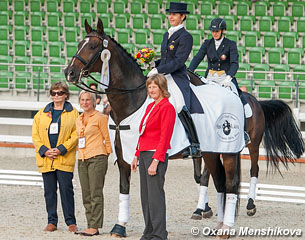 The best placed national rider was also awarded the title of National Lithuanian Champion. The honour went to Sandra Sysojeva aboard Forvater (by Vist). The combination made a successful Grand Prix debut this season, becoming first Lithuanian pair to reach the highest level in competition in several decades.
Text by Agne Uzdavinyte - Simelioniene
Photos © Oxana Menshikova / Organizer's photos
Related Links
Scores: 2012 CDI Vazgaikiemis