2014 CDI Boneo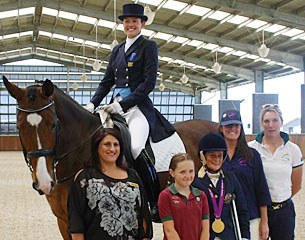 The 2014 Equestrian Fashion Boneo Park CDI 3* has received a record number of entries from the biggest names in Australian dressage for its Peter Horobin Big Tour Championship being held over the Australia Day weekend 24 - 26 January 2014.  The Boneo Park CDI*** Big Tour Championship will play a key role in deciding which horse and rider will gain the position reserved for an Australian based combination on Equestrian Australia's World Equestrian Games (WEG) long list for dressage.
It is the final opportunity for an Australian based horse and rider combination to gain automatic long list selection to this year's World Equestrian Games in Normandy, France.
Just some of the stars of Australian dressage whose names appear on this year's Big Tour program include current Australian dressage champions Maree Tomkinson and her crowd favourite Diamantina, London Olympic Games' representatives Mary Hanna and Sancette, the 2012 and 2013 Boneo Park CDI Big Tour Champions Rozzie Ryan and GV Bullwinkle, multiple Olympian Heath Ryan, and local favourites Caroline Wagner and Tango V.
Riders entered in the Big Tour are now busy preparing to make the journey across the country for the hotly contested Big Tour on Victoria's scenic Mornington Peninsula.
Julia Battams, Equestrian Australia's National Performance Director of Dressage and Para Equestrian said 'the Boneo Park CDI*** will be a very exciting final round of the first stage of the World Equestrian Games selections, with horse and rider combinations vying to post the best average score from the three qualifying eligible events in a bid to secure their place. automatic selection to the WEG long list.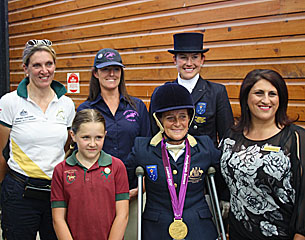 The CDI will also be the second of three observation events for the Para Equestrian Team, where two of our London team members, including Gold Medallist Joann Formosa, will be competing to again represent Australia at WEG, so it will truly be a very exciting weekend.'
Managing Director of Boneo Park, Fiona McNaught, said "Boneo Park is thrilled that in addition to the Big Tour, this year's Boneo Park CDI 3* will be hosting classes for FEI, EA, Para Dressage, HRCAV and PCAV, meaning that for the first time in Australian dressage history riders of all ages and all levels will have the opportunity to experience competing at a CDI."
Organisers, sponsors, traders and competitors are ready to put on the show, but Boneo Park are still keeping the event's entertainment surprises under wraps! With that said, Boneo Park are certain that all participants and spectators will leave the event smiling after they see what's to come!
Event: Boneo Park CDI
Date: 24 - 26 January 2014
Where: Boneo Park, Victoria
Tickets available on the gate. Friday and Saturday from $5 per child and $10 per adult. Sunday from $10 per child and $20 per adult.
For competition and ticket enquiries please contact:
Boneo Park: (03) 5986 3006 or events@boneopark.com.au
For marketing and media enquires please contact:
Elle Roux: elle@elleroux.com
Related Links
2014-2015 Pacific League World Cup Dressage Final Awarded to Boneo Park
Rozzie Ryan and GV Bullwinkle Reign Supreme at 2013 CDI Boneo
Zeilinger to Give Masterclass at 2012 CDI Boneo Park
Bechtolsheimer Amazes with Masterclass at Boneo Park in Australia