German Dressage News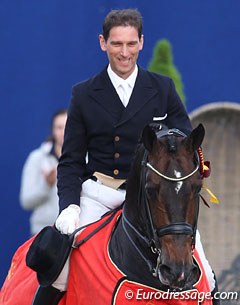 German Grand Prix rider Markus Gribbe is returning to Europe after two years on the West Coast in the United States to take up the job as head dressage rider at the Belgian branch of Titan and Shirley Wilaras' Platinum Stable. Gribbe is moving to Weelde, Belgium, where he will start his job as head trainer in September.
The Singaporian couple Titan and Shirley Wilaras, who own holiday resorts in South East Asia, have recently acquired a huge equestrian centre in Riel, The Netherlands, where their collection of over 100 foals, mares, youngsters, stallions and trained dressage horses are located. In partnership with Erwin Samuels of IPS Horse Group, Platinum Stable has recently branched out to Belgium. The Dutch yard is the international dressage centre, while the yard in Weelde is the EU Stud station and additional training centre.
Gribbe became German Professional Dressage Riders Reserve Champion in 2011 and was Canada's Dressage Technical Leader for two years from April 2011 till November 2012. He took the Canadian dressage team to the 2012 Olympic Games in London. After residing in California, U.S.A for almost two years, the German will now return to Europe and be based in Belgium. He is bringing two of his own horses, the 6-year old Oldenburg geldings Sanc Royal (by San Amour x Fierand xx) and Quax (by Quaterback x Figaro).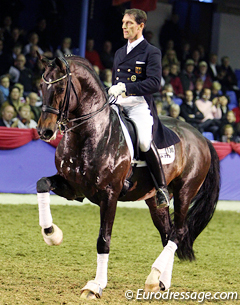 "I'm very excited about this unique opportunity to work for Platinum Stable," Gribbe stated. "I will first get acquainted with their horses and then match the team riders to the right horses. It shouldn't be too difficult as Platinum stables has some top riders on their stable. What is sure is that current horse and rider combinations that work will not be separated."
Platinum Stable currently has Dutch Grand Prix rider Tommie Visser as head instructor and former Dutch Young Rider team medallists Robin Beekink and Michelle van Lanen as assistant trainers on its team.
"The goal is to support, train and help riders and horses at Platinum Stable with as special focal point on coaching Asian riders that have come to Europe for the upcoming show season. I will also assist in scouting the right horses for the Asian market. Platinum Stables aims to be the best connection between Asia and Europe when it comes to dressage horses."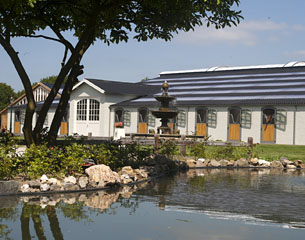 Gribbe boasts an impressive dressage career having worked at respectable stables, including the Bechtolsheimer yard, the Pidgleys' Windsor farm and at Meggle stables in Germany. He hopes to pick up his national and international show career again in Europe with his own and Platinum's horses.
"I'm so looking forward to these exciting new times and am honoured that Shirley Wilaras has offered me this wonderful job, which I want to dedicate myself to fully," Gribbe added.
Photos © Astrid Appels - private
Related Links
Eurodressage Photo Database: Markus Gribbe
Markus Gribbe Appointed Technical Leader of Dressage Canada's High Performance Program
Markus Gribbe Joins the Pidgley's "Team Berkeley"
Gribbe and Farewell III On Top at the 2011 CDN Ankum