Spanish Dressage News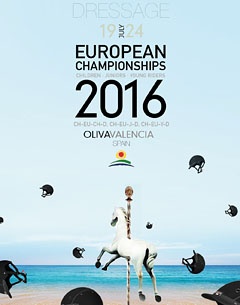 The 2016 European Championships for Children, Junior and Young Riders have relocated from Madrid to Valencia, Spain. The dates remain the same and the event will be staged 19 - 24 July 2016.
When the organisation of the 2016 European JR/UYR Championships was allocated to Madrid, Spain, rumours immediately spread that the venue might alter as local elections changed to a city government less inclined to help finance the Europeans in the capital of Spain.
The Madrid venue "Club de Campo Villa de Madrid" has now cited the show grounds' inability to provide sufficient water for the infrastructure during the hot summer months.
Today it was confirmed that Madrid is out of the picture and that the event will move to the wonderful Oliva Nova show grounds, one hour south of Valencia, Spain. The show grounds are 600 meters from the beach.
The three divisions will take place in three rings simultaneously and classes are scheduled to take place in the morning from 8.00 - 13.30h. On Sunday two rings will host the Kur to Music finals, one in the morning and one in the evening to avoid riding in high temperatures.
Related Links
Madrid Bidding for 2016 European Junior/Young Riders Championships
2015 International Madrid Dressage Festival, the Biggest Show in the South of Europe