Eurodressage Market - Products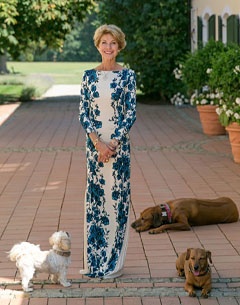 Susanne Michalke, a highly acclaimed interior designer with a great sense for colour, style and composition, is proud to announce the launch of her latest venture, Daxau Fragrances, as part of Daxau Style International.  Based on Susanne's unlimited inspirations through the wonders of the world, each of the Daxau Fragrances will invoke a dreamy location and recreate a fragrant atmosphere reminiscent of crisp, winter forest, summer beaches or blooming rose flower fields.
Susanne Michalke has made a name for herself as interior designer by branding Daxau Style International with her eye for art and ability to create atmosphere and luxury in houses, lofts, apartments, chalets, stables and lorries. Based at Gut Daxau near Munich, Germany, Michalke loves to share her talent and vision for luxury.
Her newest project, Daxau Fragrances, entails an exclusive set of perfumes and candles made of the finest ingredients for a long-lasting scent. The subtle fragrances are faithful to Susanne's inspirations and her spirit of luxury and refined lifestyle. Each fragrance is a new olfactive journey.  Three different scents are offered in eau-de-perfume bottles as well as in home candles. The perfume inside your home will be the last decorative touch, symbol of refinement and a certain art of living.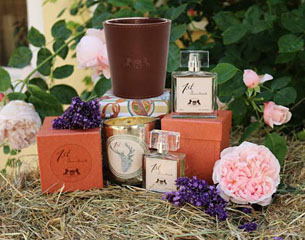 The Daxau candles are 100% hand-made and their raw materials are selected for their superior quality and ecological attributes. They are made sustainable candle wax, which is also UV-resistant. They are no synthetic ingredients which makes them highly suitable for people with allergies. The three different scents of candles come in two sizes and will be packaged in an elegant, reusable box.
With Daxau Fragrances the candle becomes an object of decoration as they come with exceptional finishing. These candles impresses and stand out from the common with its unique scent and look, which probably defines what luxury is. A Daxau candle makes an original Christmas present or birthday gift.
The Three Unique Daxau Fragrances are: 
Daxau 1st
Rose - Lavender - Hay
Daxau 1st is a unique fragrance composed of rose, lavender and hay scents. The smell of rural life and blooming nature reminisces of security and home on perfect days at the countryside. This eau-de-perfume and two special candles can bring to life the flair of summer days on the countryside.
Daxau 2nd
Warm - Cosy - Rich
Daxau 2nd feels like coming home from a winter walk through woods with its freshly cut conifers and the crisp, clear fragrance of the forest. This idea inspired Michalke for her second fragrance which combines the warm smell of roasted almonds and honey with the cool, clean air of the pine forest.
Daxau 3rd
Mediterranean Flower Bouquet
The longing for a summer day by the sea with its fresh, flowery notes of roses and lime trees are the concept for Michalke's 3rd fragrance. The scent arouses the longing for a promising summer day by the ocean by fusing the Damascus roses with the rare Rosa Bourbonia. These scents become sensual with some mild Lindenton which adds a touch of forest freshness to the warm arrangement of the sea.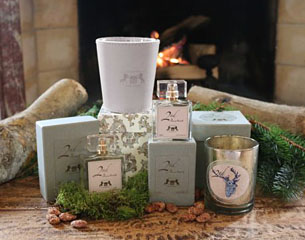 The Daxau Fragrances can be ordered online via email at http://daxau-fragrances.com or are available at a select number of specialty shops.
For further information about Daxau Style International and Daxau Fragrances, contact:
Related Link
Susanne Michalke Bringing Art and Design to the Equestrian World with Daxau Style International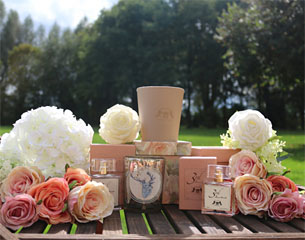 Daxau 3rd