2016 Clinics at Unikornis Stable in Hungary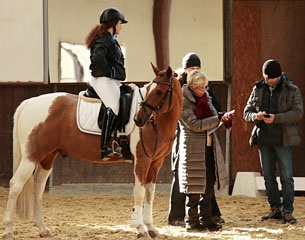 Renowned 5* dressage judges Katrina Wüst (GER) and Thomas Lang (AUT) have been conducting two clinics at Unikornis Stable in Budapest, Hungary, in November as part of the systematic development and improvement of dressage sport in the country. Hungary will be host to the 2017 European Pony Championships and a candidate for the 2024 Olympic Games. A private initiative has been set up to promote the development of high performance dressage sport in Hungary.
Dressage in Hungary is thriving with 2016 being one of its most successful years to date for Hungarian youth riders in international sport.  For the first time in history, a Hungarian pony rider was able to qualify for the Kur to Music finals at the European Pony Championships. Jazmin Yom Tov steered her tobiano pony Jazzo to a 13th place in the Freestyle finals in a field of 18 competitors.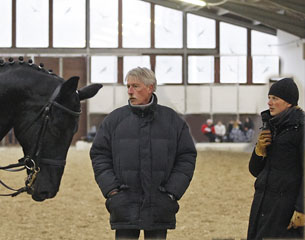 A major contributing factor to the success of numerous riders in 2016 were the regular training sessions and clinics hosted in Hungary to prepare Hungarian riders for international shows and to work towards a higher standard of riding.
The November 2016 clinic with Wüst and Lang focused on the younger generation but several FEI level riders participated too. The clinics were open to riders from all levels and were well attended by the parents, support teams and daily trainers. Hungarian Chef d'Equipe Zsofia Dallos took part and co-operated with the judges on both clinic days.
Austrian judge Thomas Lang clearly stressed that judges favor lightness and ease in movements. He stated that it will be the future of dressage sport and correct riding will be rewarded. German judge Katrina Wüst gave a theoretical session on the well balanced freestyle and worked on kur riding n the training sessions. Choreography and music were on the agenda. She gave valuable insight from the judge's point of view in what a harmonious freestyle test looks like.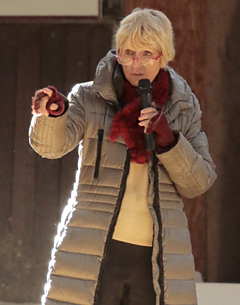 For the Wüst clinic, riders Jazmin Yom Tov, Benedek Pachl, Kitti Rapi, Hanna Ivan, Robert Acs, Viktoria Nebel, Erika Szeicz, and Antonia Gallfy gathered at Unikornis Stable. In the Thomas Lang clinic, Jazmin Yom Tov, Benedek Pachl, Fanni and Dora Malaczkov, Robin Bodnar, Nikolett Szalai, Kitti Rapi, Erika Szeicz, Mate Garai, Zsofia Kaffka and Eszter Imre participated.
This training initiative will carry on in 2017. The clinics' sponsor and organizer Arie Yom Tov is convinced that the only way to reach the Olympics is to continue training with the most experienced international dressage mentors. For the development and improvement of Hungarian riders in the coming years, they have to work with an expert panel of coaches on a regular basis.
Budapest is one of the candidate cities for the organization of the 2024 Olympic Games and this news has brought excitement in all sports and disciplines in Hungary, including for Hungarian dressage. Since the 1936 Olympic Games in Berlin there has been no Hungarian dressage rider that competed at the Olympics.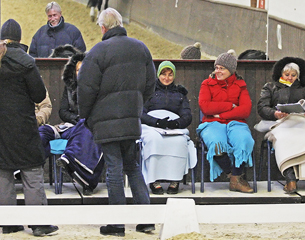 "With 2017 European Pony Championship taking place in Kaposvár, Hungary, we can hopefully welcome some young riders there, which we would love to see again at the 2024 Olympic Games," said Hungarian pony team trainer Peter Pachl, who had two students participating at the 2016 European Pony Championships in Vilhelmsborg, Denmark.
Photos © Unikornis Stable
Related Links
Hungarian Berill Szoke Toth Makes a Clean Sweep at 2016 CDI-W Zakrzow
Nikolett Szalai Wins 2016 Hungarian Grand Prix Championships
Hungarian Team Selected for 2016 European Pony Championships
Hungarian Riders Selected for 2016 European Junior/Young Riders Championships
Hungarian Youth Team Riders Participate in Nicolette van Leeuwen Clinic