Dressage News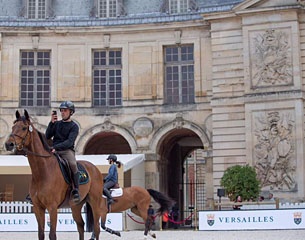 The International Olympic Committee has unanimously voted to simultaneously award the 2024 and 2028 Olympic Games. Host city candidates Paris and Los Angeles have both been allocated the Games; a mutual agreement will determine the date.
The IOC wants the cities to reach an agreement on who should go first as both want to host in 2024. Paris seems more eager to host in 2024 than L.A.
IOC president Thomas Bach told reporters after the meeting he hoped the agreement would be reached next month. If there is no agreement, a vote to select just the 2024 host will be held at a Committee meeting in Lima, Peru, in September.
Last month, the IOC executive board recommended awarding the 2028 games early, simplifying the bidding process and ensuring both cities would get to execute plans that IOC members see as particularly strong.
For equestrian sport the proposed venue in Paris is the Palace of Versailles, while in L.A. the venue will be a temporary one on the Woodley Golf Course in Sepulveda Basin Recreation Area, along with archery, shooting, modern pentathlon and canoe slalom.
Related Links
Budapest Drops Bid to Host 2024 Olympics, Los Angeles and Paris Still in the Running
Equestrian Sport Keeps Olympic Status for 2024 Olympic Games, New Formet for 2020 Games Approved
Five Cities Bid for 2024 Olympic Games
Hamburg Referendum Votes Against Bidding to Host 2024 Olympics
Hamburg Put Forward as Candidate City for 2024 Olympics