FEI News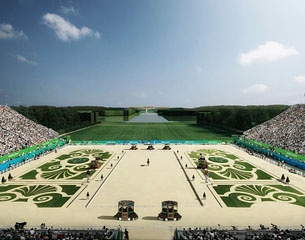 The International Olympic Committee has confirmed that the 2028 Olympic Games have been allocated to Los Angeles, which means that the 2024 Olympic Games will be held in Paris, France.
Paris moved within a hair's breadth on Monday 31 July of formally being chosen to host the 2024 Summer Olympics after rival candidate city Los Angeles agreed to accept the consolation prize of the 2028 Games in a rare two-way contest between the cities. Both cities were competing for the 2024 Summer Games after several other contenders withdrew, and the stage was set for Paris to win its bid when the International Olympic Committee (IOC) confirmed that Los Angeles had officially embraced the later date of 2028.
In line with Olympic Agenda 2020, the IOC released the host city contract 2028 following the declaration of candidature by Los Angeles for the 2028 Games.
In comparison to the Host City Contract 2024, the IOC is making two major changes: the IOC will advance funds to a Los Angeles Organising Committee in view of the longer planning period and to increase participation and access to youth sports programmes in the City of Los Angeles in the years leading up to the Games.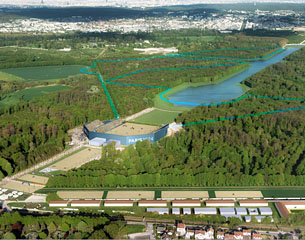 "The IOC welcomes this decision of the Los Angeles Olympic and Paralympic Candidature Committee. and we are pleased to release the Host City contract 2028 in a transparent and timely manner," said IOC PresidentThomas Bach. "Los Angeles presented an excellent candidature that embraces the Olympic Agenda 2020 sustainability priorities by maximising the use of existing facilities and encouraging the engagement of more youth in the Olympic Movement. Therefore, we are very happy that, as part of this Host City Contract, we are able to increase the access of the city's youth to sport, and encourage the healthy lifestyle of Angelenos for the next 11 years. We are very confident that we can reach a tripartite agreement under the leadership of the IOC with LA and Paris in August, creating a win-win-win situation for all three partners. This agreement will be put forward to the IOC Session in Lima in September for ratification."
The United States has hosted the Olympics 9 times - 5 Summer Games and 4 Winter Games. France has hosted 6 times, three each in summer and winter.
Related Links
Los Angeles and Paris Confirmed as Host Cites for Next Two Olympic Games
Budapest Drops Bid to Host 2024 Olympics, Los Angeles and Paris Still in the Running
Equestrian Sport Keeps Olympic Status for 2024 Olympic Games, New Formet for 2020 Games Approved