2018 CDI Windsor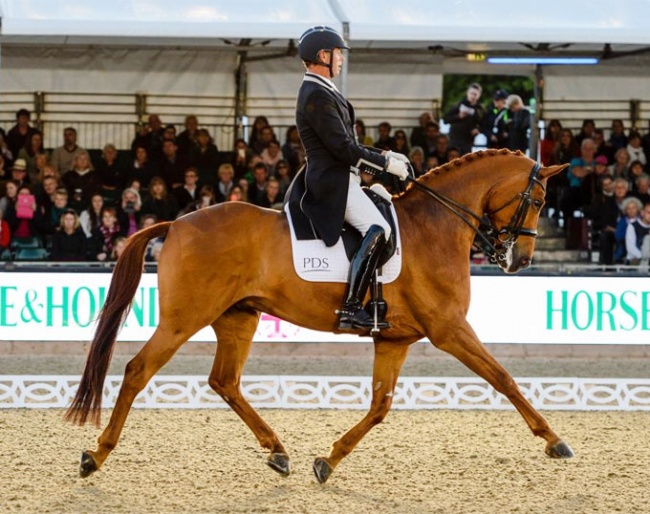 Dressage at Royal Windsor Horse Show has been given a boost with the announcement that Al Shira'aa are to come on board as the headline sponsor. The Al Shira'aa CDI4* Dressage Grand Prix and Freestyle to Music will take place on the evenings of Thursday 10 and Friday 11 May respectively, with both classes set to attract the world's best horse and rider combinations.
The announcement comes on the back of a successful year for Dressage at Royal Windsor, which saw the competition upgraded to a CDI4* event, with Great Britain's Carl Hester dominating aboard the 11-year-old Hanoverian gelding Barolo. 2018 will mark the 75th anniversary of the Show, which takes place from 9 – 13 May in the private grounds of Windsor Castle, the only time of the year that the grounds are open to the public.
Al Shira'aa Stables LLC was initiated in the heart of Abu Dhabi, with the development of a unique five-star stables, homing horses from all disciplines and at all stages of their career, from foals to broodmares to top class competition horses. With expansion across the world, including bases in Surrey, not far from Windsor itself, the facilities allow Al Shira'aa to pursue their goals to promote equestrian sports and succeed in high level competition globally.
Show Director, Simon Brooks-Ward said: "We are delighted to welcome Al Shira'aa on board at Royal Windsor next year. The Al Shira'aa ethos is an excellent initiative promoting equestrianism in the UAE and beyond, and this partnership reinforces the increasing international status of the Show, which now has CDI4* Dressage and CSI5* Show Jumping attracting the best riders from all over the world. We are extremely grateful to Al Shira'aa for their support. As a sport, we rely on dedicated supporters like Al Shira'aa and we look forward to working with them in the coming year."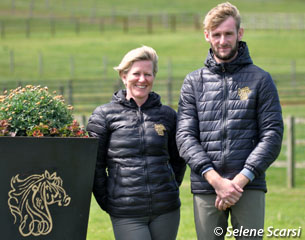 Thomas O'Brien, UK Manager for Al Shira'aa, said: "Al Shira'aa are enjoying expanding their involvement in all aspects of global equestrian sport and we feel this new partnership is further example of our commitment to support the ongoing development of top level equestrianism."
Kate Moisson, UK Project Manager for Al Shira'aa, said: "It is very exciting to branch into the sphere of support and sponsorship of the CDI4* Dressage at Windsor and one which we are thrilled to be involved in. We see working with the RWHS as a great fit for us."
To find out more about Royal Windsor Horse Show, or to book tickets visit www.rwhs.co.uk. Tickets can also be purchased by calling the box office on 0844 581 4960 from the UK and +44 (0)121 7966290 internationally.
Related Link
A Walk on the Premises: Al Shira'aa: Unfolding the Map