Great Britain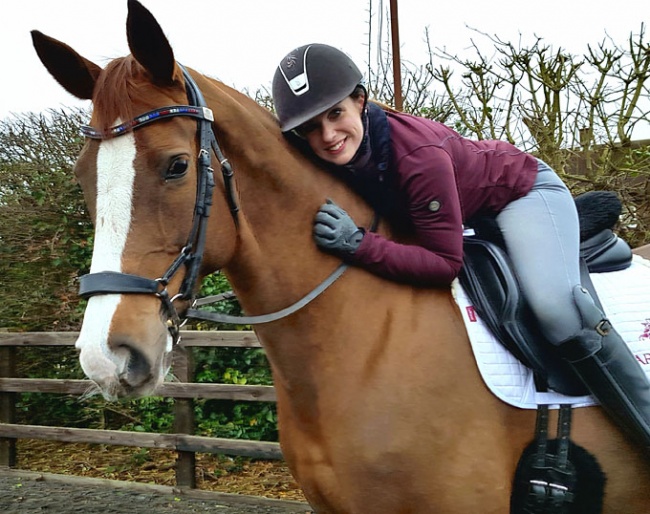 Natasha Baker, a five-time Paralympic champion and one of Great Britain's most successful medal winning athletes in any discipline, has secured the ride on Emma Blundell's Mount St. John Diva Dannebrog as her 2018 World Equestrian Games hopeful. 
After a year of searching, upsets and let downs, Baker finally found the right horse in Diva Dannebrog, a 9-year old Hanoverian mare by Don Schufro x Brentano II x Arogno, bred by Dorthe Jeppesen and owned by Emma Jane Blundell of Mount St. John brood farm. They will contend for a place on the team at the World Equestrian Games.
Diva has already had several foals, including the licensed Westfalian breeding stallion Zoom, and Mount St. John will continue to use her for Embryo Transfers. The chestnut mare's exceptional temperament and three outstanding paces helped her score one of the highest mare performance test results of all time.
Diva has a successful competition record in able-bodied dressage, both at regional and national championships in the UK, which will allow for Natasha to contend for a place on the team at the World Equestrian Games in September.
"Diva has settled in very well at home and I am thoroughly enjoying riding her. I am so excited to start competing Diva, she carries all the attributes I look for in a para horse and has such a sweet, loving personality," said Baker. "It is such an honour to be working with Mount St John, I'm so grateful to Emma Blundell for giving me such an incredible opportunity to compete her special horse and I really hope we can be a successful team."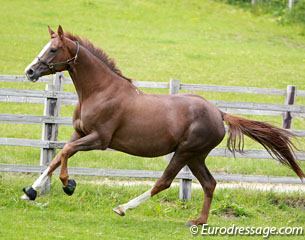 In February 2017 Natasha lost her five-time Paralympic gold medal winning horse Cabral to a bacterial infection. Cabral, known more commonly as "JP" was due to retire at the Badminton Horse Trials in May 2017 but after being brought in from the field with a cut, he died suddenly a few days later due to a bacterial infection whilst under the excellent care of the vets. After working extremely hard to nurture her then number one horse, known as Sooki, back from injury it just wasn't to be and she is now a broodmare. Less than a year on from the highs of winning three Paralympic gold medals at the Rio 2016 Paralympic Games Natasha was left without a horse to qualify for the European Championships in August 2017.
To Eurodressage, Baker couldn't help but reveal how ecstatic she is with her new ride. "I am more excited than a child at Christmas," she said. "She is so special and so talented. She has a lot of power and yet has such a sweet nature, she really likes to make me happy and tries her best. She's a very quick learner too which for me is so important as I have to ride with my voice as I cannot use my legs."
Photos © Private - Eurodressage
Related Links
Mount St. John: a Foals' Paradise Aiming for High Performance Sport
Mount St. John Looking Ahead to Biggest Foal Year in 2018 after Significant Successes in 2017
Valverde, Champion of the 2016 Westfalian Stallion Licensing