Child Stars - Where are they Now?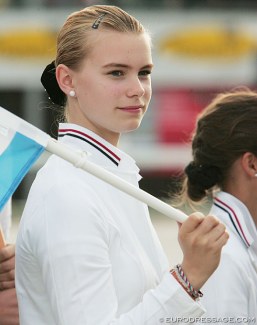 The 21-year old Luxembourg Michèle Thill was at one point in her young career one of Luxembourg's most successful young dressage athletes in the international show arena. Michèle had her last year in the competition ring four years ago in 2014. Where is she now?
The blonde Michèle Thill made a striking appearance in the pony show ring, especially on her funky coloured blue roan Virgil (by Valido x Bright Moon), which she took over from German Karina Isselhorst. 
Michele began competing Virgil nationally in Luxembourg in 2007 and made a strong rise on the international show scene. With the German Riding Pony gelding Virgil she competed at her first European Championships in 2008 in Avenches, Switzerland, finishing 12th in the individual test finals. In 2009 she campaigned Daily Daylight (by Dornik x Golden Dancer) at the European Pony Championships in Moorsele, Belgium.
In 2010 Michele returned with Virgil and rode at the 2010 European Pony Championships, which became their swan song. They were 22nd in the consolation finals. 
Trained by Coby van Baalen and at home by Tim Keersmaekers, Thill made the transition to junior level in 2011 on the renowned Oldenburg stallion Don Cardinale (by Donnerhall x Feinbrand). Under Marrigje van Baalen, the licensed breeding stallion had represented The Netherlands at the 2008 and 2009 European Young Riders Championships. In 2009 Marrigje won Kur bronze.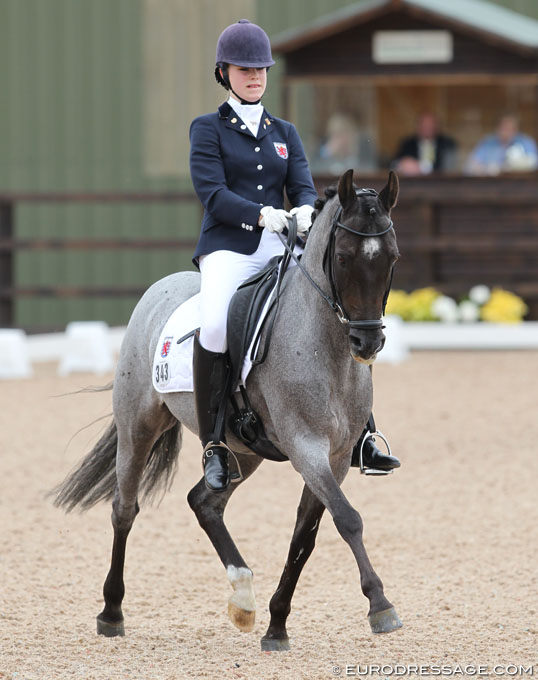 Thill and Don Cardinale had a strong year in 2011 and was selected to represent Luxembourg as an individual at the 2011 European Junior Riders Championships in Broholm, Denmark, where they finished 10th in the Kur to Music. 
In 2012, Thill disappeared from the scene, only to return in 2013 on the now 17-year old Hanoverian bred Windhook (by Waikiki x Arogno). They won their debut CDI in Stadl Paura, Austria, and throughout the season figured in the top five at shows in Roosendaal and Compiegne. At the 2013 European JR Championships, they were 11th. In 2014 they continued their strong firm in Stadl Paura and Roosendaal. At the European JR Championships in Arezzo, they were 20th in the individual test. It was the end of Thill's dressage career so far. 
Where is she now?
"Since 2015 I have been studying to become a construction engineer in Munich and therefore had very little time to ride," Thill told Eurodressage. "So that is why I have decided to stop riding during my studies."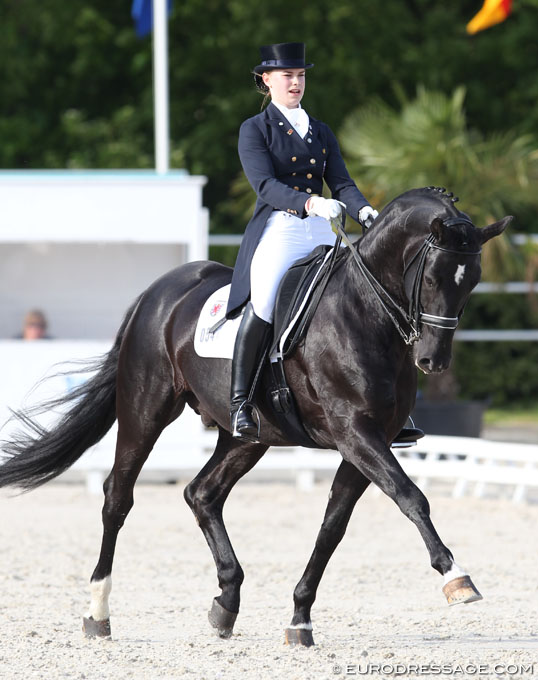 Thill came back into the news this week as her top junior rider's horse Windhook has been allocated to the Dutch Grade III-IV para-rider Glasten Krapels, who trains with Coby van Baalen. This is already the second collaboration between Krapels and the Thill family. In 2015 he received Thill's Wisconti (by Wolkenstein II x Calypso II). 
Don Cardinale has not competed internationally since 2014. In 2012 and 2013 he stayed at home, but in 2014 Thill had her try at Young Riders' level with him and showed at the CDI's Nieuw en St. Joosland and Stadl Paura, but ended up competing Windhook at the Europeans. The stallion's last show was in April 2014.
"Because I still own Windhook and Don Cardinale and because I still want them to be ridden, I decided to give both horses to my trainer Coby van Baalen. Glasten tried Windhook and because it worked so well with both horses (Wisconti), I decided to give Windhook to Glasten."
The now 21-year old Don Cardinale is retired from sport. "He is no longer competing at shows, but Marrigje van Baalen is riding him at home," Michèle explained.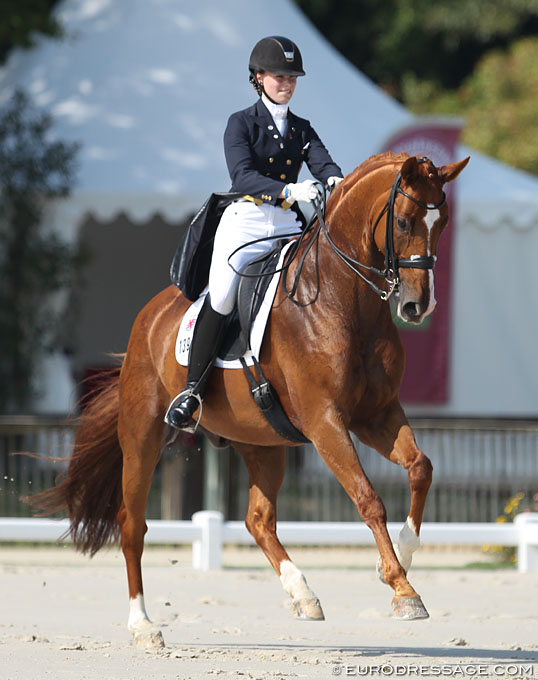 Her pony string went on to fulfill their roles as schoolmaster. Virgil returned to the spotlight for one year in 2014, competing internationally with Luxembourg's Camille Reiminger, and taught the ropes of several other Luxembourg pony kids. He is now retired from sport. Daily Daylight went on to become the ride for Luxembourg's Renee Thommes at the 2011 European Pony Championships and Mastwood Blackberry returned to the Prijs family in Holland, who then sold the pony to Italy.
When asked if Michèle doesn't miss her time on horse, she replied, "yes I miss the riding much and I would have preferred not to take a break, but with my studies it's not possible because they are too time consuming."
Photos © Astrid Appels
Related Links
Child Stars - Where are the Now? Kimberley de Jongh, Pony Star Turns Body Builder
Four Horses, Three Trainers and One Girl: Michele Thill Making her Mark on the Junior World
Don Cardinale to Marrigje van Baalen
Don Cardinale In Training With Karin Rehbein