Bits 'n Pieces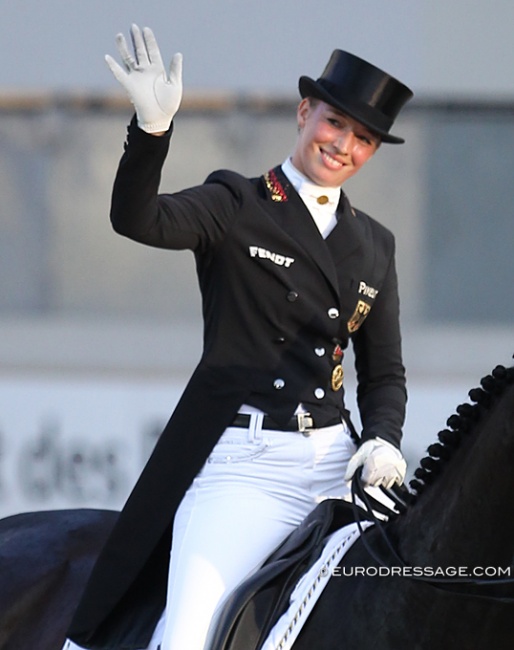 Ever needed to wrap your horses hoof or hooves? This is what Australian Olympian Kristy Oatley does (see embedded video)! It's ingenious.
Ridsport reported that fire broke out in the indoor arena of Cecilia and Sigrid Bergåkra's yard in Sweden on 1 March 2018. No animals or humans got injured, but the damage to the roof and cafeteria is extensive. The cause of the fire is not yet known. 
Swedish Grand Prix rider Sofie Lexner gave birth to her first child, a boy, in the Lund university hospital on 5 February 2018. Lexner and her partner Johan Reuterskiöld, who is involved in the horse racing business, are first time parents. They named the boy Adrian.
More Scandinavian baby bliss as Finnish FEI rider Carolina McLean gave birth to a healthy baby, a son named Frederik Lewis, on 28 February 2018. This is the second child for Carolina and her husband, Australian rider and trainer Warwick McLean, who are already parents to Benjamin. The couple is based with their training and sales facility in Tönisvorst, Germany. 
Zuchterforum reported that the distinguished Trakehner horse breeder Jürgen Hanke has passed away at age 74. Hanke was a highly decorated breeder and campaigner for the Trakehner breed and is best known as having bred the legendary Caprimond (by Karon x Mackensen). 
German 2014 WEG Team rider Fabienne Lutkemeier is getting married to her boyfriend Ingo Müller on 5 May 2018. After having dated Paderborn show jumper Tom Debel for years, Lutkemeier has found true love with Müller, who runs a pharmacy. Lutkemeier lives in Paderborn, Germany, where she runs her own dressage stable with her mom Gina Capellmann. She also works as an assistant trainer for Hubertus Schmidt.
Adelinde Cornelissen's small tour horse, the 8-year old Fleau de Baian (by Jazz x Ulft), has been licensed for KWPN breeding after successfully completing the 5-day character test at the KWPN headquarters in Ermelo, The Netherlands. Fleau de Baian is a full brother to Adelinde's retired Olympic ride Parzival.
Johan Knaap, KWPN's managing director is suffering from multiple herniated discs and since February 2018 he has been working from home.
Iron Spring Farm's World Young Horse champion mare Cayenne W (by Carabas x Bismarck) gave birth to colt by Contango on 21 March 2018. It is the first foal of the season at Iron Spring Farm in the U.S.A
Leunis van Lieren had to say goodbye to his foundation brood mare Indiamanda (by Sultan x Doruto x Epos). Bred by Mieke van Lieren, the black mare was trained up to Grand Prix level. Van Lieren was proclaimed KWPN Breeder of the Year 2017. His breeding programme is largely based on the offspring from this mare. Indiamanda produced four Grand Prix level competed offspring: Latamanda (by Matador), Mantra (by Matador), Truemanda (by Rubiquil) and Certainty (by Briar). Latamanda went on to produce Grand Prix horses Roumanda and R-Banderas.  Indiamanda was 28 years old. 
American-Turkish young rider Lina Uzunhasan has received the ride on the 4-year old KWPN licensed stallion Joyride (by Ampere x Jazz x May Sherif). The Spanish owners, Victor Petit Ferrer and Lucia Gallardo,  and Dutch stallion station owner Peter van de Sande allocated the ride to the young Anky van Grunsven student. Joyride scored the second high mark of 84 points at the 2017 KWPN Autumn Stallion Performance Test.
The Danish warmblood licensed stallion Skovens Rafael (by Romanov) has been approved for KWPN breeding.