Van Olst Sales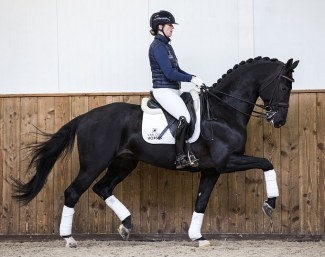 The NRPS licensed stallion Crosby became the price highlight of the 2018 Van Olst Sales which were held on Friday 30 March 2018.
The 7-year old (by Chippendale x Flemmingh) sold for 270,000 euro and will stay in The Netherlands. Crosby is bred by T. Deenen and was the high scorer at the 2015 NRPS Stallion performance test. He also finished fourth at the 2017 Pavo Cup Finals.
The second most expensive horse was the 3-year old King Kong (by Glamourdale x Negro), who sold to Australia for 95,000 euro. 
The 5-year old NRPS licensed stallion Nagano (by Negro x Lord Leatherdale) found a new owner for 75,000 euro. 
Danish clients paid 50,000 euro for the 3-year old stallion Primo-V (by Nespresso x Lord of Loxley), while a Chilean customer paid 38,000 euro for Kojak PB (by Glamourdale x Jazz).
The KWPN licensed stallion Inverness (by Everdale x Johnson x Variant) was part of the auction collection, but withdrawn before the sale.
Source: Horses.nl
Related Links
Fireball, Price Highlight of the 2017 Van Olst Sales
Kayenne M, Top Seller of the 2017 Van Olst Autumn Auction
Jefferson, Price Highlight of the 2016 Van Olst Sales
Halegro van het Trichelhof, Price Highlight of 2015 Van Olst Sales