2018 CDI Aachen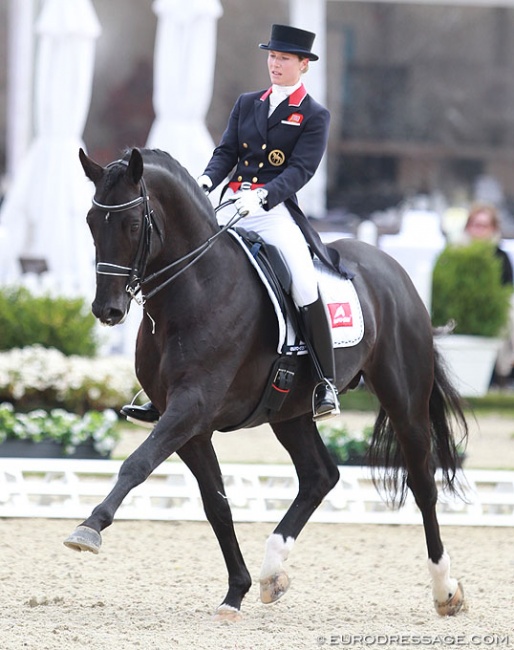 After a highly successful inaugural edition of the 2018 Aachen Dressage Days on 16 - 18 April 2018, the Aachener Dressurverein is hosting a second four-day CDI on the legendary Aachen show grounds, boasting an action packed programme that includes the world dressage elite. 
Riders from no less than 27 nations are entered to compete in this international on 28 - 31 May 2018 with classes for junior and young riders, as well as a 2* medium tour and impressive 3* Grand Prix tour. 
Debutant Ball in Aachen
The 2018 Aachen Dressage Days in May will set the stage for numerous brand new combinations making their international Grand Prix level debut. 
British 2012 Olympic bronze medal winner Laura Tomlinson-Bechtolsheimer is making her long anticipated CDI Grand Prix debut on the Dutch warmblood stallion Capri Sonne Jr. She will be joined by fellow Brits Louise Bell, Lara Butler, Richard Davison and Gareth Hughes. 
Japanese Olympic team hopeful Hiroyuki Kitahara is premiering his new ride, the Danish warmblood gelding Huracan (by Hotline), in Aachen. He'll be joined by Yuko Kitai (Chupa Chup AS) and Kazuki Sado (Barolo).
For Australia, Briana Burgess (on Sissi), Mary Hanna (on Boogie Woogie) and Kristy Oatley (on Du Soleil and Swagman) will be joined by international new comer Warwick McLean on the Westfalian gelding Sir Heinrich M (by Sir Donnerhall x Ferragamo), who was previously shown by Alexandra Malmstrom. 
Belgian WEG team member Laurence Vanommeslaghe makes her big 2018 season start. The French based Belgian only competed once at a CDI (in Crozet, France) between the 2014 World Equestrian Games and now. Now coached by Alain François and Coby van Baalen, Laurence will showcase her 11-year old Hanoverian Havalon (by Hotline) in the Special tour. 
Portuguese team rider Maria Caetano will be making her first start of the 2018 show season aboard her number one Grand Prix ride, the grey Lusitano stallion Coroado (Rubi AR).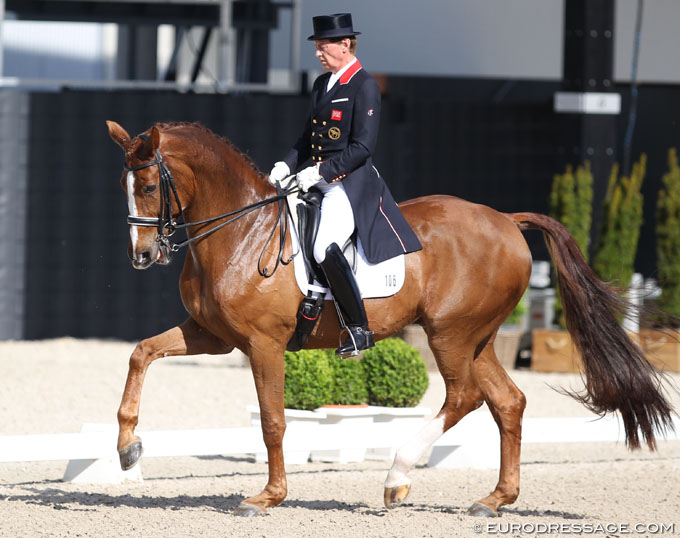 After more than a one-year break from CDI competition, American duo Jennifer Hoffmann and Rubinio NRW (by Rubin Royal) are scheduled to make their big show come back.  2018 World Cup finalist Shelly Francis has entered both her horses Doktor and Danilo for Aachen as well.
Winners of the Grand Prix for Kur at the April edition of CDI Aachen, Henri Ruoste on Roccabar, will be back and they are joined by country mates Terhi Stegars (Thai Pee) and Ville Vaurio (D'Artagnan).
Youth in Action
For the May edition of the 2018 Aachen Dressage Days classes have been scheduled for junior and young riders.  Twenty-two junior riders and 18 young riders are entered.
German junior Johanna Sieverding, who won team gold at the 2017 European JR Championships, will be joined by seven country mates to compete in a large junior rider frield with riders from seven different nations.
American Young Riders Callie Jones and Anna Weniger will kick off their Euro-Tour in Aachen as two of three selected riders for the Dressage European Young Rider Tour, which the United States Equestrian Federation considers an important part of the dressage pathway.  They will compete against peers from eight nations.
The CDI Aachen boasts a stunning panel of international judges officiating at the event: Christof Umbach, Francis Verbeek, Gustaf Svalling, Yuri Romanov, Katrina Wüst, Evi Eisenhardt, and Peter Holler are listed to judge amongst several others.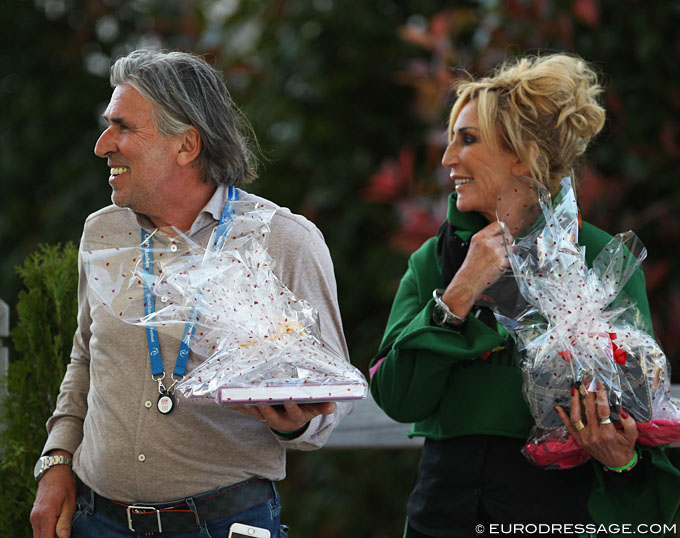 The Aachen Atmosphere
The 2018 Aachen Dressage Days take place in the legendary Deutsche Bank dressage stadium on the holy Aachen show grounds. Come and join this event and watch the world's best dressage riders compete in a serene and relaxed atmosphere, while enjoying the grandeur of the venue at the same time. 
A small trade fair with shops and catering is available ringside and admittance is free!
Don't miss the opportunity to watch top dressage sport in Aachen!
Follow the Aachen Dressage Days on Facebook.
Related Links
Freshman Victory for Henri Ruoste's Roccabar in 2018 CDI Aachen Grand Prix for Kur
Faurie and Dono Di Maggio Blow Away Competition at 2018 CDI Aachen
Scores: 2018 CDI Aachen