KWPN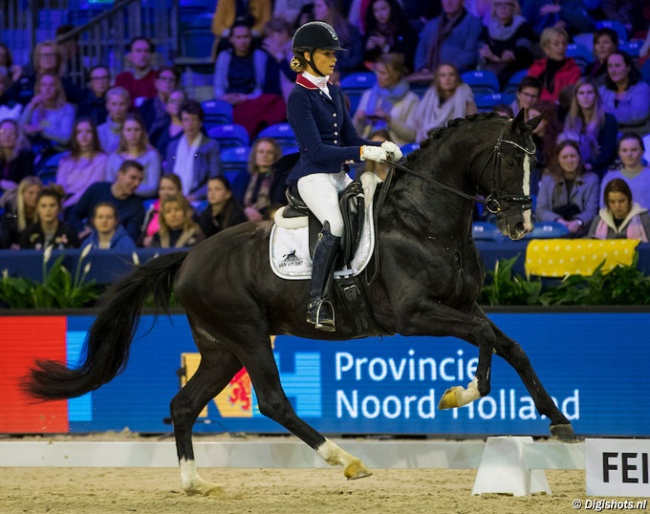 Glock Horse Performance Center has tested all its stallions for Warmblood Fragile Foal Syndrome (WFFS) and the Hanoverian bred Total U.S. has returned positive. 
In the wake of Gert-Jan van Olst going public on the WFFS status of his stallions, Glock has followed that exemplary role as leading stallion station in The Netherlands and has released the results of their stallions' DNA testing. 
Total U.S. has tested positive and Glock is taking the right precautionary measures if breeders wants to use Total U.S.
"Breeding with mares that are not carriers carries no consequences," Glock stated. "Total US will continue to be available for breeding, albeit we will then have to ask the breeder for the mare's test results. Naturally we will not accept any mares that are carriers of the gene."
All other Glock owned stallions - which include Dream Boy, Flavio, Johnson, Romanov, Toto Jr., Trafalgar, Voice and Zonik - have returned negative.
The positive test result of Total U.S. (by Totilas x Sir Donnerhall x Don Schufro) came as no surprise as a Dutch breeder had reported a dead Total U.S x Everdale foal this spring with clear symptoms of WFFS. 
Total U.S. is bred by Paul Schockemohle at his Gestut Lewitz and was owned by Dutch Joop van Uytert in partnership with the breeder. In February 2018 Gock acquired the stallion after he won the 2018 KWPN Stallion Competition in Den Bosch.
Photo © Digishots
Related Links
Total U.S. Sold to Austria
Imposantos, Total U.S., Gunner KS Win 2018 KWPN Stallion Competition
Everdale Confirmed WFFS Carrier, Van Olst Offers Free Testing to Its Breeders
Two Everdale Sons Test Positive to WFFS, Dutch Stallion Owners Take Action, Germany In Denial
Blue Hors Reports Three of Its Stallions as WFFS Carriers