FEI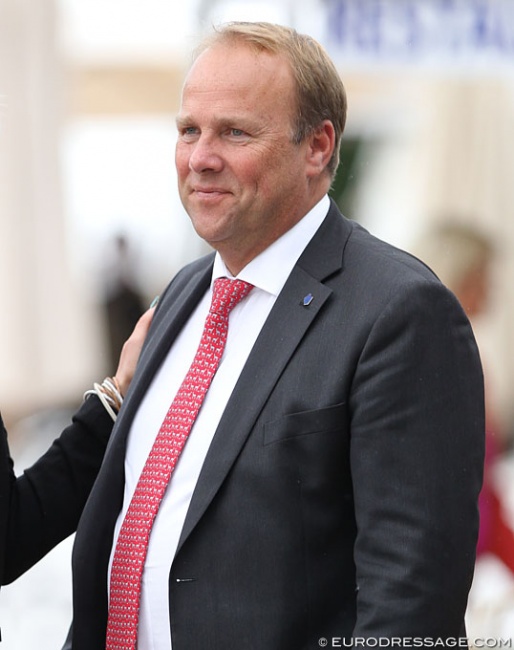 The FEI Dressage Committee has promoted five international dressage judges to the highest star level, 5*. Their new status will go into effect on 1 July 2018. 
The new 5* judges are Clive Halsall (GBR), Henning Lehrmann (GER), Magnus Ringmark (SWE), Elisabeth Max-Theurer (AUT) and Christof Umbach (LUX). 
They are now eligible to judge World Cup Finals, (inter)continental championships and Olympic Games. 
There are a total of forty 5* dressage judges in the world. 
Photo © Astrid Appels
Related Links
Colliander, Foy, Guerra, Maknami, Saleh, Schwennesen Promoted to 5* Judging Status
Matthiesen and Sanders-Van Gansewinkel Promoted to 5* Judging Status
Baarup, Fore, Fransen-Iacobaeus, Lang, de Wolff Promoted to O-Judge Status
Lang and Bachinger Receive O-Judging Status
Gardner and Wessels Promoted to O-Judge Status