PRE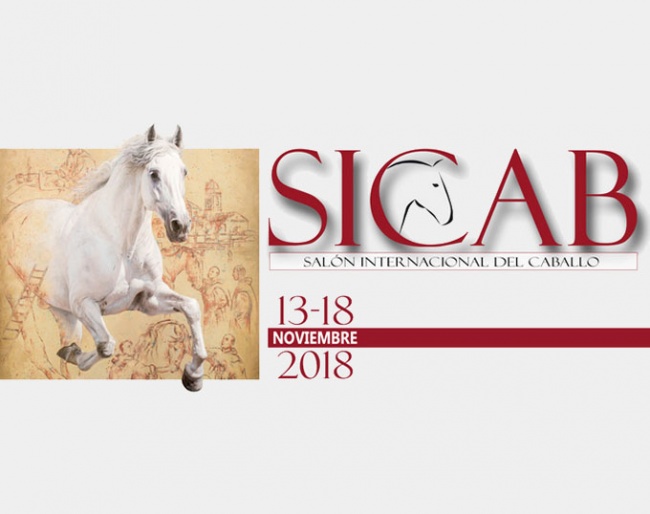 The ANCCE Executive Committee, at the request of the Competition Commission, has approved anti-doping testing throughout the Conformation Final held at SICAB 2018. This communiqué is being issued so that no breeder may state that he/she has not been duly informed.
In 2017, and as a trial, a number of random anti-doping tests were performed. There was no public information on the matter, but this trail was useful for the SICAB Organizing Committee as it provided them with information regarding the real situation of such a problematic topic.
These tests were performed without following established international protocol. At the 2018 edition, official anti-doping controls will be implemented in keeping with the following premises:
- The firm COMPLUVET S.L., a specialized company with experience in anti-doping among equines, has been outsourced by ANCCE.
- All breeders participating in SICAB 2018 conformation competitions are committed to: Making their horses available for any and all anti-doping analysis. Accepting the publication of information obtained from their horse's biological samples that have been analyzed.
Mandatorily accepting any and all tests required. Should a breeder refuse anti-doping testing, that horse will be considered positive for 0 TOLERANCE substances. Accepting, as would be the case, the applicable penalty, based on the seriousness of the substance detected.
- Biological samples will be extracted for analysis in an isolated and specifically reserved area.
- For each section, and once the entry deadline has concluded and numbers assigned, the Competition Commission will appoint a notary from the Sevilla Association of Notaries, who will carry out a draw to determine the horse/s, using their numbers, subject to anti-doping controls.
- With the results of said draw being secret, these will be placed in a sealed envelope, which the organizers will safeguard and not open until the beginning of each section. The Competition Commissioner, at the beginning of each session, will open the envelope for that section and announce the numbers of those horses that will participate in the anti-doping analysis.
- The chosen horses, once they leave the arena after being judged, will go the designated area, where they will remain until the biological sample has been taken.
- Duplicate samples will be taken and placed in standard, official containers, in keeping with official protocols, and sent to the lab for analysis. Samples will be analyzed, with one sample remaining untouched for a possible counter-analysis as may be the case, at a later date.
- All samples will be sent to an internationally recognized lab and one with ample experience in the verification of doping substances. The results for each horse will be sent directly to the ANCCE Competition Commission.
- A full list of substances is available on the FEI web site and has also been approved by Spain's Royal Equestrian Federation (download here).
- Should a horse be in treatment by a veterinarian because of an injury or illness just before SICAB, this situation must be reported to the Admissions Panel, with a an official veterinarian certificate and all other information relative to the treatment being presented. Obviously, not all horses from a single stud farm may receive the same treatment; therefore, this option is contemplated only in those cases considered exceptional.
Sanctions:
This first year, in which anti-doping controls are being implemented at SICAB, the idea is for this practice to be a deterrent in an effort to eradicate malpractice. Thus, at this initial edition with anti-doping controls, the applicable sanctions are as follows:
Substances considered zero tolerance (BANNED): that horse will be eliminated with the corresponding loss of classification and any possible award earned. Its place will be taken, when possible, by the next horse on the classification list. The results of the anti-doping test will be announced publically.
Substances with limited tolerance, used with official prescription (CONTROLLED), and that have not been reported to the Admissions Panel: will have no effective sanction, although the results will be announced publically.
- At future editions, the goal is to increase sanctions based on standard practices in the equestrian sector and applicable to horse owners.
Related Links
SICAB Dressage Qualifiers to be Held in Great Britain in 2017
SICAB and Working Equitation: The Ultimate Iberian Experience
Jose Daniel Martin Dockx' Grandioso Retired at 2016 SICAB
International PRE Trade Fair SICAB Celebrates 25th Anniversary
The PRE Improves, but Time Stands Still at 2011 SICAB
The State of SICAB 2010
Annual Iberian Horse Extravaganza at SICAB