WBFSH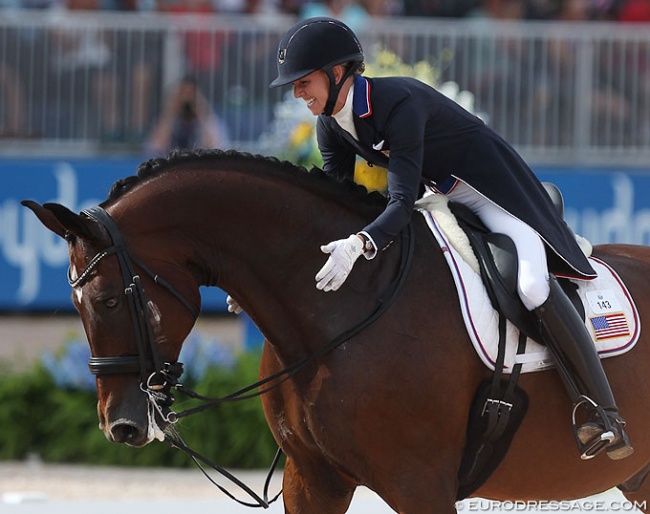 The World Breeding Federation for Sport Horses (WBFSH) has released its final ranking of 2018 and the KWPN Dutch warmblook society has pulled an impressive feat by dominating the ranking for dressage, show jumping and eventing this year!
The  KWPN society totally dominates the studbook rankings by holding the first place in all three disciplines! The French studbook ANSF occupies third place in show jumping as well as in eventing. After several years on first in eventing place The Irish Sport Horse (ISH) has dropped into second place. 
KWPN Tops Dressage Ranking
For dressage KWPN takes first place with 13,745 points. Horses contributing to this number one ranking are Verdades (Florett As x Goya, Laura Graves), Unee BB (Gribaldi x Dageraad, Jessica von Bredow-Werndl), Blue Hors Zack (by Rousseau x Jazz, Daniel Bachmann), Zaire E (by Son de Niro, Jessica von Bredow-Werndl), Cennin (by Vivaldi x Donnerhall, Madeleine Witte-Vrees) and Buriel KH (by Osmium, Juliette Ramel).
The Hanoverian society captures second place with 13,407 points. Its contributing horses are Mount St. John Freestyle (by Fidermark), Damsey (by Dressage Royal), Don Johnson (by Don Frederico), Salvino (by Sandro Hit), Deep Impect (by De Niro) and Delatio (by De Niro).
The Westfalian studbook has landed third place with 12,749 points thanks to Emilio (by Ehrenpreis), Bella Rose (by Belissimo M), Delgado (by De Niro), Daily Mirror (by Damon Hill), Four Seasons (by Furst Piccolo), and Tattoo (by Tuareg).
Oldenburg takes place four (12,680 points), Danish warmblood is fifth (12,465 pts), Deutsches Sportpferd is sixth (11,320 pts), Trakehner seventh (11,046 pts), Lusitano is eighth (9,733 pts), Swedish Warmblood ninth (9,570 pts) and Belgian Warmblood tenth (9,166 pts).
Verdades Tops 2018 WBFSH Dressage Horse Ranking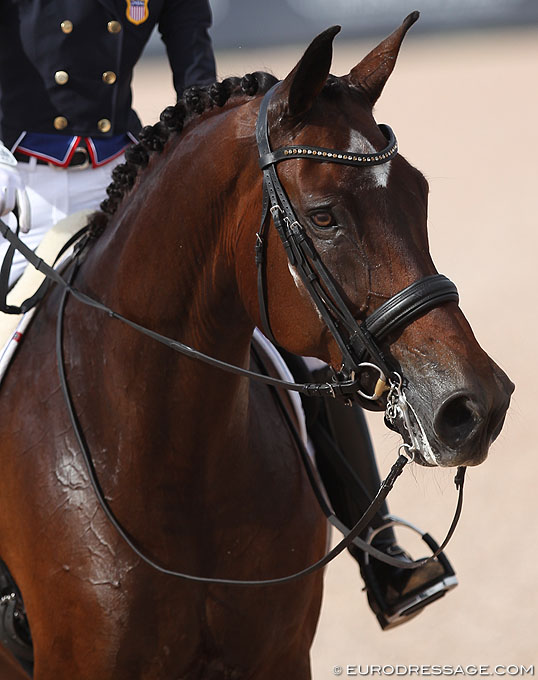 The KWPN's number one position on the ranking is largely contributed to the highest ranked horse: Verdades. The KWPN gelding by Florett As x Goya is the number one on the dressage horse ranking with 2714 points. 
Therefore, Dutchman Piet Crum is the winner of the 2018 WBFSH Dressage Breeders' Ranking for having bred the number one horse, Verdades. 
Number two on the ranking is Christine Krog-Arnsman's Oldenburg mare Weihegold (by Don Schufro x Sandro Hit), ridden by Isabell Werth. The black mare scored 2713 points.
Number three on the ranking is Madeleine Winter-Schulze's Westfalian gelding Emilio (by Ehrenpreis x Cacir AA), also ridden by Isabell Werth. The bay gelding scored 2680 points.
Bella Rose is fourth (2586 pts), Atterupgaards Cassidy is fifth (2583 pts), Mount St. John Freestyle is sixth (2416), Sammy Davis Jr is seventh (2390 pts), Damsey FRH is eighth (2365 pts), Zonik is ninth (2356 pts) and Deja is tenth (2325 pts).
At the 2018 WBFSH annual meeting in Budapest in December the winning studbooks of the three disciplines will be honoured, while the three winning breeders will be honoured at the 2018 CHI Geneva in Switzerland in December.
Complete 2018 WBFSH Dressage Ranking here.
Complete 2018 WBFSH Dressage Breeders Ranking here.
Photos © Astrid Appels
Related Links
KWPN and Weihegold Top 2017 WBFSH Studbook and Dressage Horse Ranking
Hanoverian Society and Desperados Top 2016 WBFSH Studbook and Dressage Horse Ranking 
Valegro and KWPN Top Final 2015 WBFSH Dressage Horse and Studbook Ranking
Valegro and KWPN Top the 2014 WBFSH Dressage Breeding Ranking
KWPN Tops 2013 WBFSH Breeding Ranking for Dressage and Show Jumping
KWPN Society and Valegro Lead 2012 WBFSH Dressage Ranking
KWPN Leads 2011 WBFSH Ranking in Dressage
Totilas Takes KWPN to the Top in 2010 WBFSH Ranking
Hanoverians Win 2006 WBFSH World Breeding Dressage Ranking