Bits 'n Pieces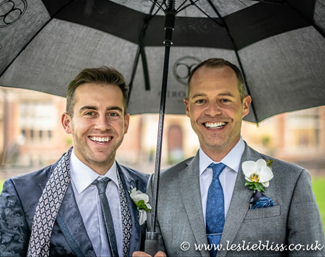 British Olympic and WEG team rider Spencer Wilton married his partner Darren Hicks on 15 December 2018. The couple celebrated with their family and friends, which included the team from Carl Hester's stable as well as Dutch dressage team riders Hans Peter Minderhoud and Edward Gal. The 29-year old Darren is a former eventing rider turned dressage. He and the 45-year old Wilton have been a couple for 4.5 years before they got married. They will celebrate their honeymoon in the Seychelles in January.
The 19-year old Spanish Young Rider team member Alba Abollo has taken up a job as assistant trainer at the Italian dressage brood farm Fonte Abeti in Sansepolcro, Italy. Abollo joins Víctor Alfonso Pomares, who is currently head rider at Ricardo Volpo's Fonte Abeti. Pomares succeeded Spaniard Carlos Munoz Cantos as head rider there. Munoz had worked at Cesar Parra's yard in the U.S.A before moving back to Europe and Italy.
Swedish FEI Dressage pony HB Dancing Daylight has a new rider: Swedish Elliot Nilsson. HB Dancing Daylight is a 12-year old German bred gelding by FS Don't Worry out of Tilla (by Till the Champ). Under Moa Sundelof, the chestnut made its international debut in May 2016 in Odene. In 2018 they competed at the CDI's in Nieuw en St. Joosland, Uggerhalne and Hagen. 
Storm at the Danish Equestrian Federation: secretary-general Jacob Gulmann has handed in his resignation effective immediately.  Gulmann worked in this position under president Ulf Helgstrand for one year and a half. The daily work at the federation will continue with Anne Silfwander as sports and service manager and with Marianne Hochheim as managing director.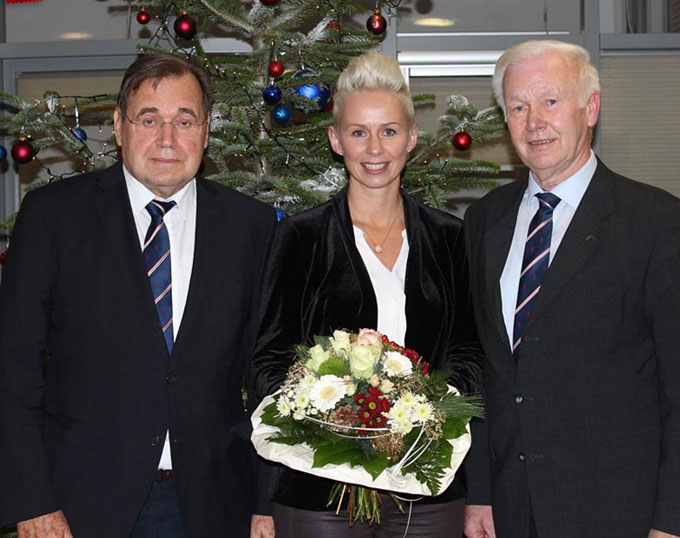 Silvia Breher has been newly elected on the board of the German Oldenburg Society (GOV). She joins chair Wilhelm Weerde, vice chair Bodo Willms, Wilhelm Strohm, a,d Marco Pundsack. Breher is a lawyer by profession and succeeds Albrecht Dalhoff. 
The board of the Swiss Equestrian Federation has appointed Natascha Renfer the new Chief Administrator for Dressage at a board meeting on 7 December 2018. 
Jacob Melissen, well known equestrian journalist and photographer and one of the founding members of the Dutch Show Jumping Horse Foundation (SFN), has been diagnosed with colon cancer. Melissen took to Facebook to announce the news himself. A tumour has been found in the large intestine. Jacob will need to undergo surgery soon.
Isabell Werth's long-time sponsor Madeleine Winter-Schulze has been honoured at the 2018 CDI Frankfurt by the International Alliance of Equestrian Journalists for her "remarkable contribution to the equestrian sport." The IAEJ board members decided that Winter-Schulze would become the third person to get honoured for this achievement. Previous recipients were Pippa Cuckson (for her significant fight against the cruel practices in the FEI endorsed endurance world) and George Morris (for his active plea for better horsemanship).
Dutch FEI rider Chantal Nijpjes has given birth to a baby girl, Gaby Elisabeth. The baby was born by C-section. She weighed 3.720 grams and measured 53 centimeters at birth. The father is Nijpjes' partner Bart Faasse.
The 33-year old Cornelia Back has been appointed by regional agricultural minister Michael Kaniber as the new director of the training centre at the Schwaiganger state stud. Back will be succeeding Eberhard Senckenberg, who goes into retirement on 1 January 2019. The stud's managing director remains to be Rasso Höck.