Australia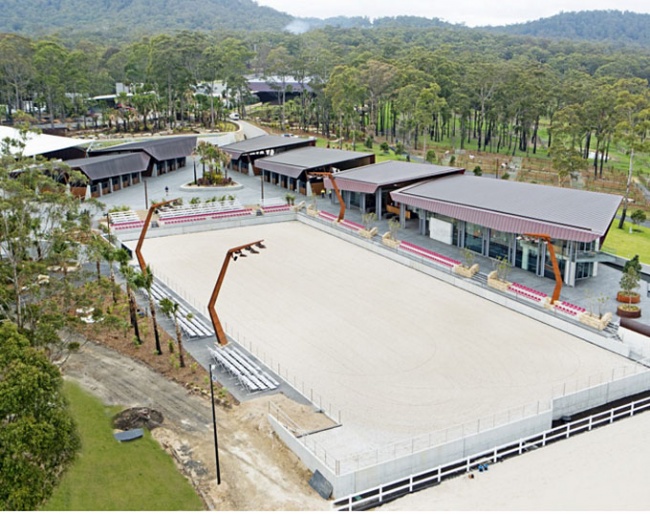 Terry Snow's Willinga Park equestrian centre in Bawley Point, New South Wales is hosting the first-ever CDI 4* dressage event in the Southern Hemisphere.  The event is titled "Dressage by the Sea 2019" and takes placed 21 February - 2 March 2019.
Until now, this level of competition has been exclusively held in the Northern Hemisphere, giving Northern Hemisphere competitors a distinct advantage.
"The best judges in the world are at CDI 4* events, so they don't see many Australian Olympic hopefuls, who can struggle to travel that far to compete," says Terry Snow. "Now we are bringing some of the best judges in the world here to Australia to make sure Australian Olympic hopefuls are seen and recognised in the sport."
Three 5* judges, Jean Michel Roudier of France, Eddy de Wolff of the Netherlands and Australia's own Mrs Maria Schwennesen, will take part in Dressage by the Sea CDI 4*, at the state-of-the-art Bawley Point equestrian centre from 21 February to 2 March. The event will offer record prize money and take a unique form, with two back-to-back CDI events aimed at giving competitors twice the chance to make their mark.
"We have $125,000 up for grabs with bonus prize money for competitors who have the highest scores across both weekend events," says Mr Snow. "We have renowned judges participating to benchmark our Australian Olympic hopefuls against the rest of the world and allow our horses to be seen favourably on our home soil."
In addition to boosting Australian riders' world ranking ahead of Tokyo, the break in the middle of the two events will be a boon to local businesses along the South Coast during shoulder season.
"Competitors and spectators are able to stay in the area and enjoy all we have to offer over ten days, which will bring more business to Bawley Point, even after the summer rush. We are proud to be hosting this first-of-its-kind event, building more recognition for our Tokyo 2020 hopefuls and supporting our local community," says Mr Snow.
Related Links
Hellyer and Bluefields Floreno Achieve Banging Trifecta at 2018 CDI Bawley Point
Brett Parbery Relocates to Willinga Park