Danish Warmblood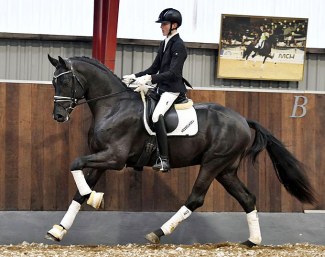 The 2019 Danish Warmblood Spring Auction held at the stallion licensing in Herning on Saturday 9 March 2019 was only a moderate success as the majority of the owners would not let go of their horses for the prices bid.
Only eight in a collection of 25 horses actually changed owners. While this also happens at auctions in Germany, their statistics do not disclose such non-sales. The Danish warmblood society is fair and transparent about it.
"You can't win every time, and this year the Spring Auction was no big success," said auctioneer Casper Cassoe, adding that "luckily the stallion licensing is a great success on all levels."
The price highlight of the auction was the show jumper Birkegårdens Conchita (by Lavall Ask x Calato) which sold for 38,500 euro to Helle Langhoff.
The best selling dressage horse was Five Star Nexen (by Floriscount x Sandro Hit) which sold for 32,000 euro.
Related Links
Impressive Colts and Sport Horses in the 2019 Danish Warmblood Spring Auction Collection
2019 Danish Warmblood Spring Auction on 9 March 2019 Boasts Stunning Collection