2019 CDI Hastings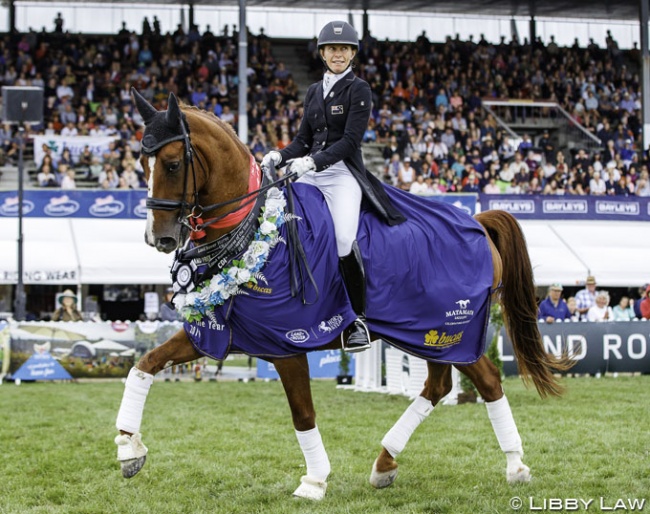 Wendi Williamson and her rising Grand Prix horse Don Amour MH became the winners of the 2019 Horse of the Year Show CDI in Hastings, New Zealand, on 17 March 2019. 
Going in to the 2019 Horse of the Year show, the big title could have been anyone's. Earlier in February, Dressage favourites, Vanessa Way and Wendi Williamson had battled it out at the 2019 National Dressage Championships, with Way pipping Williamson to the post by less that 0.1% in the musical. Jody Hartstone and the Lusitano Stallion, Ali Baba, had been in close third in all three Grand Prix tests.
But 2019 was Auckland rider Wendi Williamson's year, and the title of Dressage Horse of the Year was hers to take home, for the first time in her career.
In the Grand Prix Williamson was in a neck to neck race with Vanessa Way, having to settle for second place on 67.761% while Way and NRM Andreas scored a winning 68.604%. However, in the Grand Prix Special and Kur to Music, Williamson built up an advance winning the Special with 69.957% and the freestyle with a clear lead on 74.45% to earn the HOYS title. 
"This is my first Grand Prix Horse of the Year title, and I am just so extremely proud of Don Amour MH," said Wendi.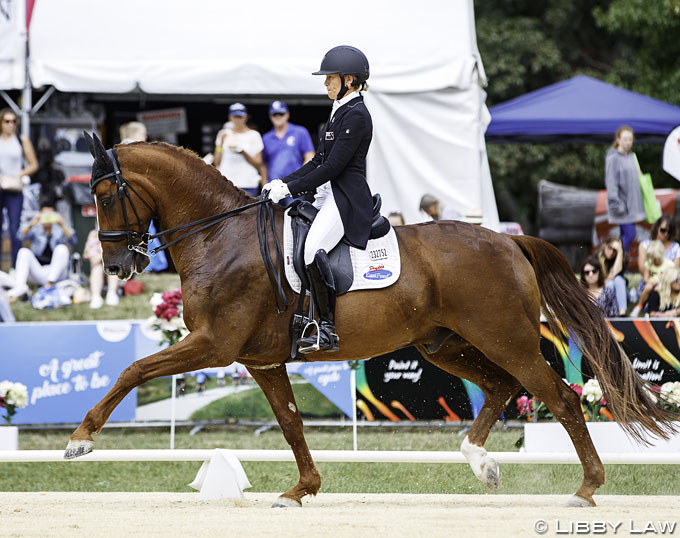 Williamson and Don Amour MH, a Hanoverian gelding by Don Frederico and out of Adelheid, went into the Musical on the final day of the show knowing they had to win. Both herself and Way had pulled off a win in the previous two tests, and both arrived in the main dressage oval on Sunday, ready to perform. Unfortunately for Williamson, Sunday would prove to be more challenging than she would have liked, with her music not wanting to play the game, and continuing to cut in and out throughout her test. But like the true professional she is, she didn't let that get in the way of a top performance.
"Donny is a spooky horse, and Horse of the Year has always been a bit of a challenge for us with the busy atmosphere. But in the last two tests, he really listened to me, and largely ignored the distractions. Today with the music cutting in and out would ordinarily been a good excuse but he stayed focussed. Today was how we want to ride a GP, with a listening and responsive horse, that is not trying to anticipate what you want."
This is Donny's second season at Grand Prix, and while the pair have had a consistent season, Williamson feels as though he had been unable to show his true potential as they had not been able to ride a mistake free test.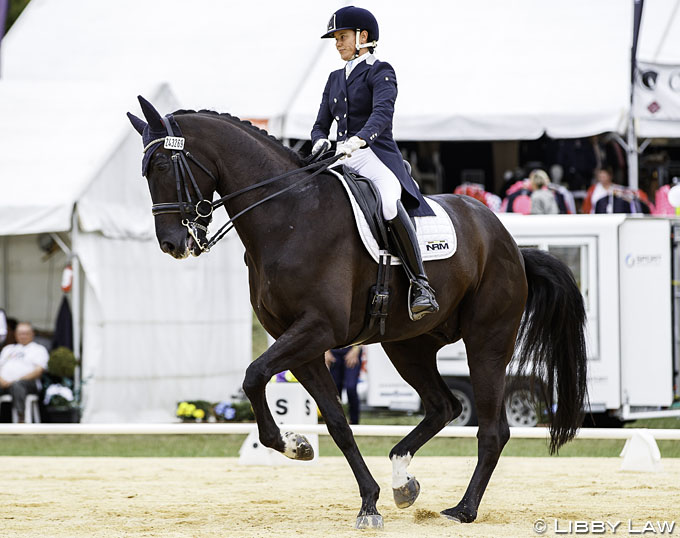 "Here at HOY, he did two relatively clean tests, so that was very satisfying for me," she said.
Williamson is a very busy lady. She works full time as a Senior Contaminated Land Specialist and has a team of 6 horses in work, all hailing from Matthews Hanoverians. But she proves that with drive, dedication, and a lot of planning, if there is a will there is a way. However, she does admit to having a great team of support people, who help with the horses, the property and make it all easier for her to be able to achieve it all.
"Without the support of my groom, helpers, family and husband I would not be able to do this to the level I am," she stated.
When asked to share some words of wisdom with those wishing to move up the levels, she says, "It is all a game of patience, and there is no fast way to Grand Prix unless you buy one already going. But it is extremely satisfying to train a horse from scratch and you have an opportunity to develop a really special relationship with your horse. My advice would be to invest in good training and learn how to manage your horse well. There is a lot to keeping a horse happy and willing to work with you."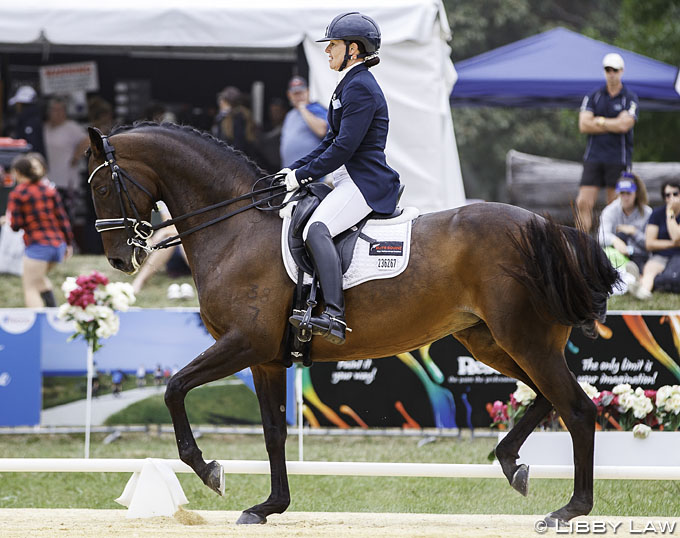 Wendi plans to take Donny to Sydney in May to compete in a CDI, then bring him back home to continue winter training.
Text by Alicia Denz, edited by Eurodressage - Photos © Libby Law
Related Links
Scores: 2019 CDI Hastings
Thompson Wins 2018 New Zealand Horse of the Year Show
Abbie Deken Wins 2017 New Zealand Horse of the Year Title after Plot Twist in Freestyle
John Thompson Wins Horse of the Year Show at 2016 CDI Hastings 
Julie Brougham and Vom Feinsten Win 2015 Horse of the Year Crown at CDI Hastings
Historic Grand Prix Score for Penny Castle at 2015 CDI Hastings
A Royal Win for Bill Noble at the 2014 New Zealand Horse of the Year Show
Louisa Hill Wins Grand Prix Title at 2012 New Zealand Horse of the Year Show
Vanessa Way Claims 2011 New Zealand Horse of the Year Title
2009 Horse of the Year Title for Jody Hartstone, At Last!
Hattrick for Noble at 2007 New Zealand Horse of the Year Show