Ireland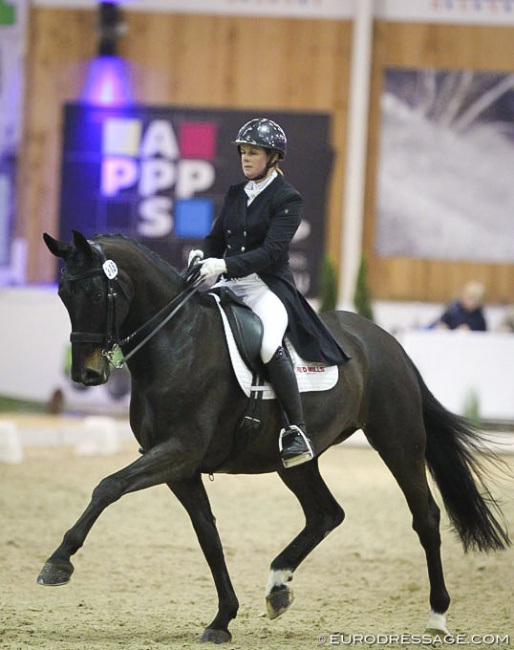 Highly decorated Irish Grand Prix rider Heike Holstein is on a whirlwind tour on the European continent and Great Britain with top ride Sambuca after a 13-year absence from international competition. 
Great History, Great Come Back
For years the 47-year old Holstein was Ireland's torchbearer on the international dressage scene with participations at the 1996 Olympic Games in Atlanta on Devereaux. Aboard Ballaseyr Royal she competed at the 1997 and 1999 European Championships, 1998 World Equestrian Games in Rome and 2000 Olympic Games in Sydney. She went on to ride Welt Adel at the 2002 World Equestrian Games in Jerez, the 2003 European Championships in Hickstead, the 2004 Olympic Games in Athens and finally the 2005 European Championships in Hagen.
This more than impressive list of achievements show a drive and commitment to the sport that is awe inspiring. However after the Europeans in Hagen, Holstein completely disappeared from the international scene and it took 13 years for her to make a come back in July 2018. 
"I had the 13-year break as I had two boys, now 12 and 9, Jake and Archie," Holstein told Eurodressage. She stayed in the saddle even during her early motherhood but did not have the horse stock to take her outside her country. "I rode in a competition in Ireland three weeks after having my second son," she explained. "I just didn't have a horse at that level so I waited to make my own."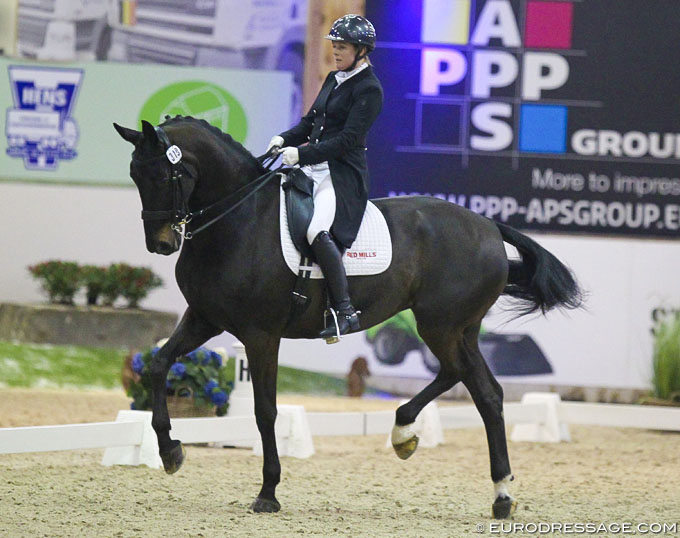 While Holstein focused on training at home as well as teaching para rider Helen Kearney and the Irish young rider eventing team in Ireland during these gap years, she also bred her own new star that could bring her back to the spotlight. Sambuca became the one. This now 10-year Irish sport horse registered Saramant offspring is home bred out of Astoria (by Limmerick x Wendepunkt).
"I always knew Sambuca was a special horse so I've been waiting for her," said Heike. "She first competed here in Ireland as a 5-year old in 2014 and won the potential dressage horse class with 89%. She has won a national championship at every level she has competed in every year till 2018, when we won the national champion at Grand Prix."
Return to the CDI Spotlight
In the summer of 2018 Holstein decided to go back on an international campaign, something not obvious considering the traveling hurdles Irish based dressage riders have to make to get to international shows. To compete on the European mainland two ferry rides are required, so a tour of shows makes more sense time and money management wise.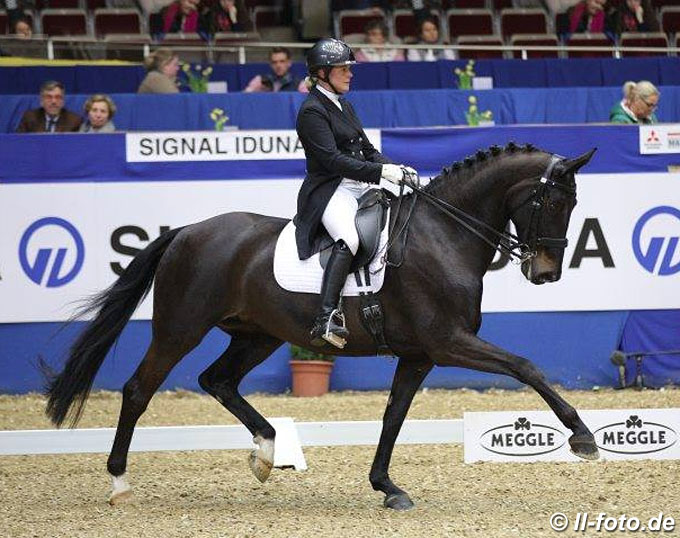 Holstein made her big, whopping return on Sambuca at the 2018 CDI Hickstead, where she rode the black mare at small tour level and posted 69% in the Prix St Georges and 68.48% in the Inter I. Three months later she took her to the CDI Le Mans indoor in October and brought her up to Grand Prix level with a 64.674% starting score in the Grand Prix. 
Back in Ireland, Holstein continued her steady training of Sambuca to consolidate the Grand Prix movements and returned back to the continent for the CDI Lier at the beginning of March, where the pair posted 64.913% in the Grand Prix and 64.191% in the Special. However, one week later at the CDI Dortmund they upped the ante and posted 68.217% in the Grand Prix and 66.404% in the Special. At last weekend's CDI Keysoe in Great Britain they really found their stride and posted 69.326% in the Grand Prix and 70.425% in the freestyle.
"Lier was only her second international show at Grand Prix so doing Dortmund the week after and Keysoe the week after that allowed her to gain so much more experience in the bigger atmospheres," said Heike. "She is still quite new to this level but her strengths are her strong character and her power. Sitting on her is like what I imagine driving a Ferrari is like!"
The Future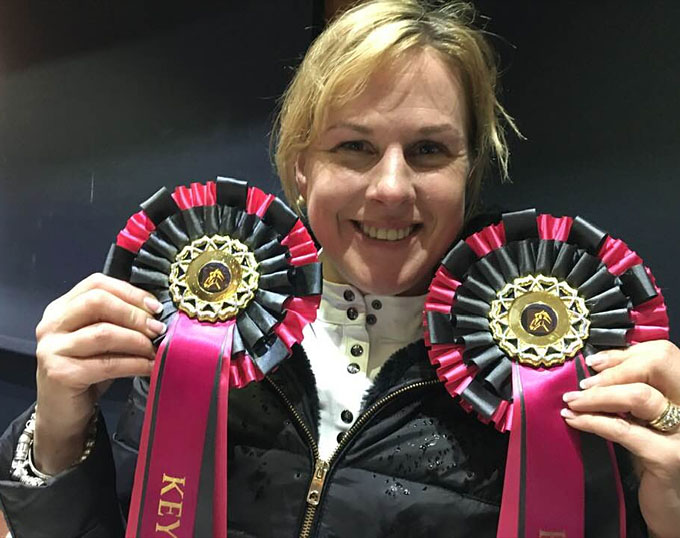 Heike's recent scores have not only been confidence boosting for her own career, but opened the door for Ireland to field a team at the 2019 European Championships in Rotterdam in August. Alongside Judy Reynolds, who qualified for the 2019 World Cup Finals in Gothenburg, and Kate Dwyer on Snowdon Faberge, Holstein has achieved the criterion for Rotterdam, which means that Ireland can field a team with a mandatory threesome.  Two other possibles to complete a team of four are James Connors and Anna Merveldt, who will be in action in Italy this weekend at the three-star meeting at Ornago.
"My plans are to focus on getting the Grand Prix movements more established and then some competitions to prepare for the European Championship in August," Heike added.
Holstein also has a small tour horse coming along, Chameur,  a 12-year old Dutch warmblood by Uphill out of Sareina (by Sion x Exkurs xx), which she has taken along to the CDI's in Le Mans and Lier and produced solid mid sixty percentage scores on. 
Text by Astrid Appels - Photos © Astrid Appels - LL-foto
Related Links
Heike Holstein Wins 2018 Irish Grand Prix Championship, Scores Title for 12th Time
O'Neill, Holstein, Dunphy, Blake Farrell Win 2017 Irish Dressage Championships
Gisela Holstein Resigns as Chair of Dressage Ireland Judges Committee
Heike Holstein Wins Ninth Irish Dressage Champion's Title
Heike Holstein, 2007 Irish Dressage Champion
Heike Holstein Selected for Ireland for the 2004 Olympic Games
Heike Holstein to Coach Irish Young Riders at European Championships
Gisela Holstein Recovering in Hospital After Training Accident At Home
Heike Holstein Loses Sponsorship