Australia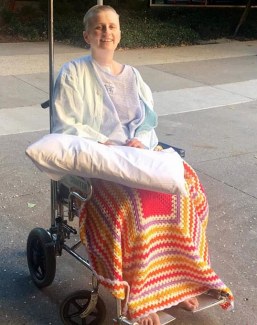 Janina Kletke's condition keeps improving day by day and she has spoken her first words. The Australian based German rider spent three weeks in an induced coma following a trailer accident on 4 March 2019.
On 25 March she began to wake up from the coma and by Saturday 30 March she was moved out of ICU and into the neurology ward.
On Thursday 4 April, exactly one month after the accident, Janina had her tracheostomy removed which has allowed air to pass through her voice box.
"Fortunately she can speak and her first word was "puppies"," said Kletke's partner Ash. "Janina has an impairment on the left side of her body. With daily physio therapy she is now starting to move some of her limbs which is a fantastic achievement this early after such a major trauma."
The plan moving forward is for Janina to be relocated to a rehabilitation facility in Melbourne to continue intense neurological and physical therapy.
Related Links
Janina Kletke Out of ICU, Showing Small Steps of Improvement
Janina Kletke Regains Consciousness After Three Weeks in Coma
Janina Kletke Severely Injured in Horse Rescue Operation