2019 CDI Bolesworth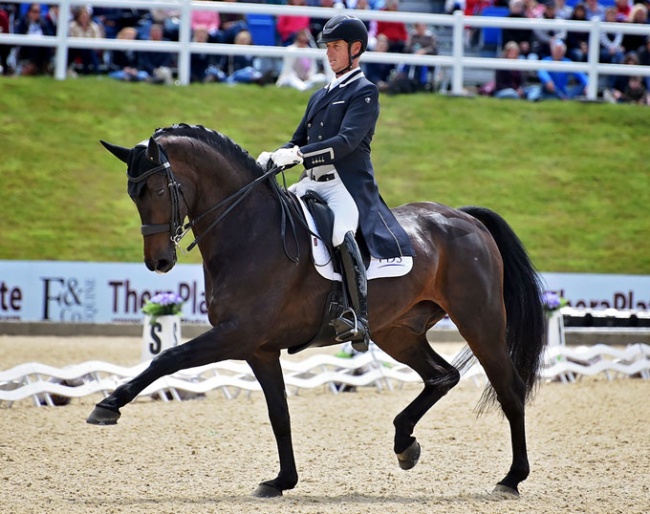 Dressage legends Carl Hester and Peter Storr will bring together their many years of experience for a Dressage Demonstration at this year's Equerry Bolesworth International Horse Show which takes place 12 - 16 June 2019 at the stunning Bolesworth Castle.
Following his hugely successful demonstrations over the last two years, Carl has teamed up with renowned dressage rider, trainer and FEI 4* Judge, Peter for the 2019 event.
This well-known duo will bring to spectators a fascinating showcase titled - '80% Is The New 70%' – Through The Eyes Of The Judges – on Wednesday, June 12 at 6.40pm.
With such a wealth of knowledge between them the demonstration will offer spectators the chance to learn how to maximise their Dressage score and turn 70% into an 80%.
Carl and Peter will discuss what Dressage judges are looking for during a test and how attention to detail and riding for that 'little bit extra' can secure more marks to take you up the leader board.
Both are well known for their exceptional riding and training ability and Peter will bring his extensive knowledge gained as one of the leading judges in the sport.
Their tips and advice will focus on 'turning good into amazing' and how to get that extra 10 per cent.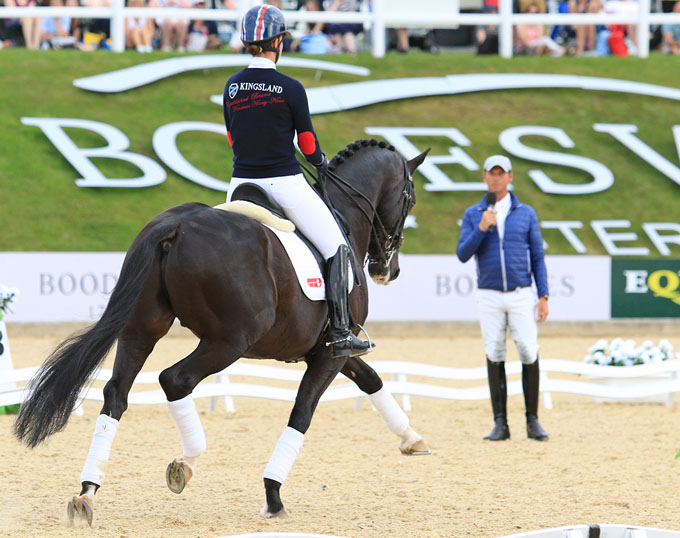 Said Show Promoter, Nina Barbour: "It is fantastic to have Carl back for the dressage demonstration after two hugely successful years. With Peter alongside they make a very experienced team and I am sure everyone will go home with some fascinating insight and advice to take them to the next level."
Following its huge success over the last two years, the Wednesday and Thursday, will see top-level dressage return with the Bolesworth CDI*** attracting leading riders to the magnificent Bolesworth Estate.
Wednesday afternoon will play host to the Equitop Myoplast CDI3* Grand Prix and the evening will include the dressage demonstration with Carl and Peter as well an 80's themed DJ in Club Boles, the evening party venue throughout the show.
With a packed line-up of competition featuring many of the leading riders from home and abroad, the show provides a feast of equestrian sport at the very highest level.
VIP Hospitality
Packages include a variety of daytime and evening options, with tables overlooking the International Arena and accommodating 6, 8 or 10 people. It's the perfect way to entertain owners, friends and family with rider packages starting at £135 + vat per person (day) and £95 + vat per person (evening)
To book your hospitality places for the event please visit www.bolesworthinternational.com or contact Melanie Simm on +44 1829 307676.
Visit www.bolesworthinternational.com to book tickets for this year's show.
Related Links
Bolesworth to Serve as British 2019 WCYH Observation Trial
Leading Dressage Stars Hester and Dujardin Head to the 2018 Equerry Bolesworth International Horse Show
It's All About Dujardin at the Start of the 2018 CDI Bolesworth
Hester and Barolo Win 2017 CDI Bolesworth Grand Prix, Uthopia Showcased in Masterclass
Dressage Goes Global at 2017 Equerry Bolesworth International Horse Show