France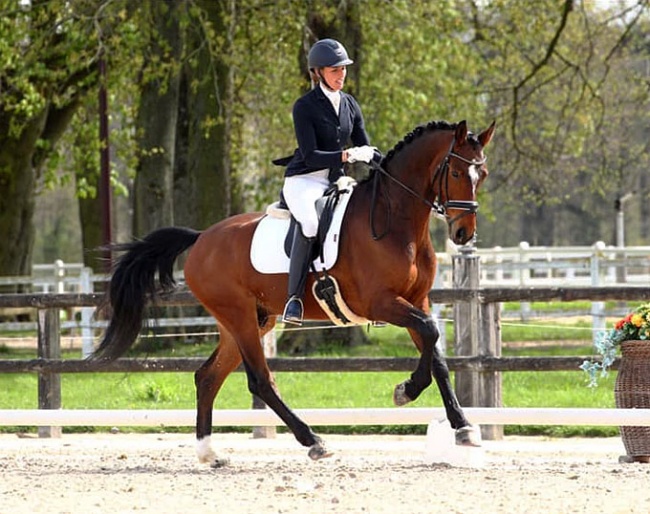 The first French team selection trial for the 2019 World Championships for Young Dressage Horses is scheduled for the national show in Jardy on 30 - 31 May 2019 and the entry list for the horses vying for a team spot has been announced.
France is elegible to send two horses per age category to the World Championships in Ermelo. The "Societé Hippique Française" is in charge of picking the 5 and 6-year olds, while the French Federation will be in charge of the selection of 7-year olds.  
The selectors will give preference to horses registered with the Selle Français studbook. Horses have to score a minimum of 77% in the preliminary test to be considered. In case no Selle Francais horses score these marks, the spots will be filled by horses of other breed societies. 
Dressprod published the list of entries for the first selection trial in Jardy:
5-year olds
Prudence Leveque  -  Jesse (KWPN)
Prudence Leveque  -  Jefferson (KWPN)
Jessica Michel Botton - Don Vito de Hus (DP)
Alizee Roussel - Atlanta de Hus (HANN) 
Alizee Cernin - Amino (OLD) 
Barbara Clement Klinger - Jarina des Vallees (KWPN)
Flora Benshila - Rock with Me (WESTF)
Charlotte Chalvignac - Fight for Love (HANN) 
Arnaud Serre - James Bond de Massa (CPD)
Cynthia  Eggenkamp - Emotion de Saint Val (SF) 
Antonin Schuchard - Ninjago (HANN) 
Mathieu  Berville - Einstein du Parc (SF) 
Alexia Ducas Blanchet - Dexter du Neuhof (OES)
6-year olds:
Prudence Leveque - Ikke (KWPN)
Prudence Leveque - Desiree du Maison Rouge (HANN)
Prudence Leveque - Nirvana H (BWP)
Maeva Hoang - For You Du Hans (HANN)
Jessica Michel Botton - Dorian Grey de Hus (SF) 
Clementine  Dhennin - Dior de Grez Neuvelle (SF) 
Pauline Guillem - Blackstage (HANN) 
Christophe Dixmier - Daltonn Mouche (SF) 
Wiedeke Zijp - Daysleeper (OLD) 
Damien Dumoulin - Furst Fahrenheit (WESTF) 
Kirsten Brouwer - Diamond de Saint Val (SF)
Photo © PSV
Related Link
Eurodressage Coverage of the 2019 World Young Horse Championships