Australia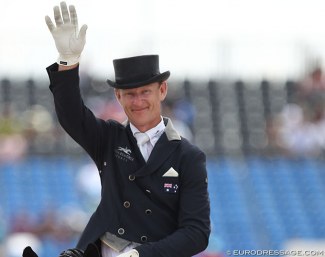 Australian Grand Prix rider Brett Parbery will be sidelined for at least six to eight weeks, following a riding accident today, 21 October 2019, which took him to the emergency room and on the operation table. 
Brett fell off his brand new ride, the 5-year old Quincy B (by Quaterback) who suddenly spooked and bucked. The rider had to be brought to the hospital immediately, where he was diagnosed with a fracture in the ball of his femur, for which he was operated on. 
"The surgeons have had to screw it all back together. I did a good job on it," Brett joked from the hospital. "I'll be out of action for a while, but there were no other injuries and I'm really thankful because he absolutely drilled me and it could have been much worse. That's horses."
The 48-year old Parbery is based at Terry Snow's state of the art equestrian centre Willinga Park in Bawley Point on the east coast of Australia.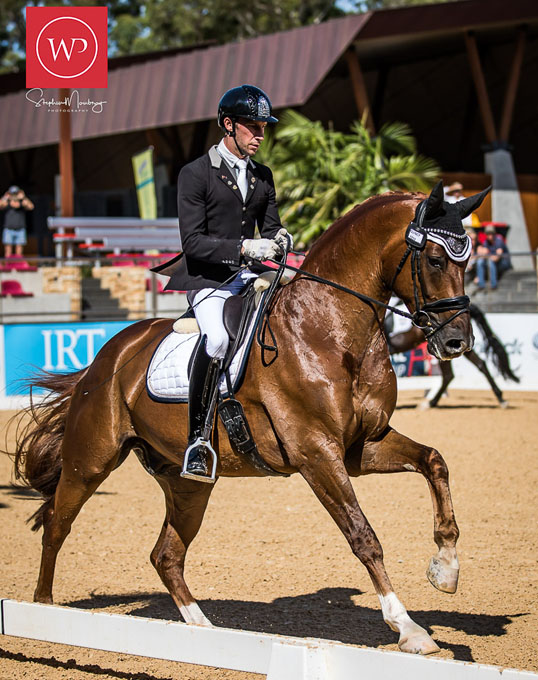 Snow only recently purchased Quincy B from Lauren George, after the chestnut became the reserve champion at the 2019 Australian Young Horse Championships under Jayden Brown. 
"It's no fault of anyone's. I was walking on a loose rein and he just reacted from a spook," Brett explained. "I'm not blaming him. It's just circumstances sometimes."
Brett made his claim to fame in 2010 representing Australia at the World Cup Finals and World Equestrian Games aboard Victory Salute. In 2016 he returned to Europe to campaign DP Weltmieser for the Olympics but were not selected. The pair did make it back on the Australian team for the 2018 World Equestrian Games in Tryon, after which the horse was sold to an American.  He is also a four-time Australian Grand Prix champion. 
Parbery will have to stay in the hospital a further three to four days. 
Photos © Astrid Appels - Stephen Mowbray
Related Links
Sonic K, Willingapark Emotion, Bertone and Bluefield's Doris Day Win 2019 Australian Young Horse Championships
Brett Parbery's DP Weltmieser Sold, Three New Horses in the Barn
Brett Parbery Relocates to Willinga Park
Brett Parbery Wins the 2017 Australian Grand Prix Championships in Boneo
Parbery Wins Third Grand Prix Champion's Title at 2015 Australian Dressage Championships
Dressage Riders Shoobridge and Parbery Make a Pact to Have Some Eventing Fun