Hanoverian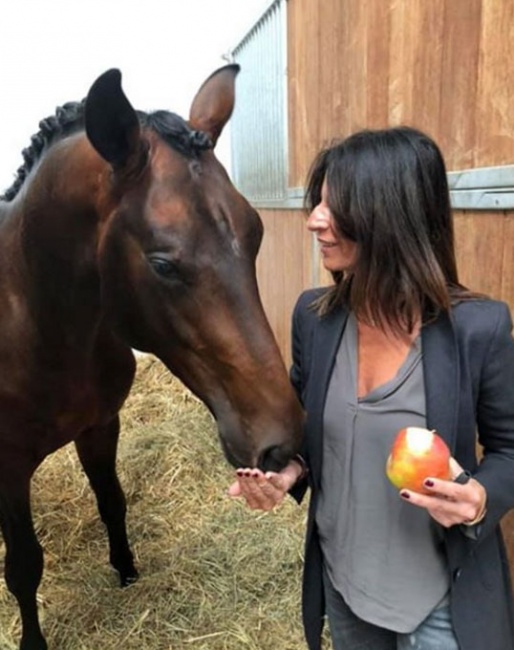 The sale of the newly licensed premium stallion Confess Color (by Cadeau Noir x Licosto) to Gestut Bonhomme after a confusing auction at the 2019 Hanoverian Stallion Licensing has led stallion owners Paul Schockemöhle and Andreas Helgstrand to issue a joint statement. 
Confess Color sold for 1,890,000 euro to Rebecca Gutmann of Gestut Bonhomme after auctioneer Hickert ignored Schockemöhle's higher bid for the stallion, according to the German/Danish consortium. 
The statement reads as following:
First, we would like to congratulate Rebecca Gutmann of the Bonhomme stud for the sale of the above-mentioned stallion. But we want to clear, that we were underbidder until the end of sale of this stallion. 
Our bid of 1,8 million euro has not been considered at the first addition of the auctioneer Bernd Hickert, although all present people of the auction desk noticed our bid, since we have been in steady contact with them. After consultation of the auctioneer with the auction direction, the auction was continued. 
According to our understanding, Ms. Gutman bid 1,89 million euro and we raised the bid to 1,90 million euro immediately. Again, the auctioneer didn't consider our bid and accept the bid of Mr Gutman directly without searching our contact. 
We would like to point out, that we bought and paid already about 100 stallions on the Verdener stallion market with different bidding consortiums. Additionally, we make it clear, that we did not leave the auction hall because we possibly lost a bidding duel, but since we regarded the behaving of the auctioneer as a strong insult against our station and the associated persons. 
We still will continue trying to present our breeders the best stallions. 
Related Link
Vitalis x Floriscount Crowd Favourite, Cadeau Noir Son Sells for 1,890,000 euro at 2019 Hanoverian Licensing