FEI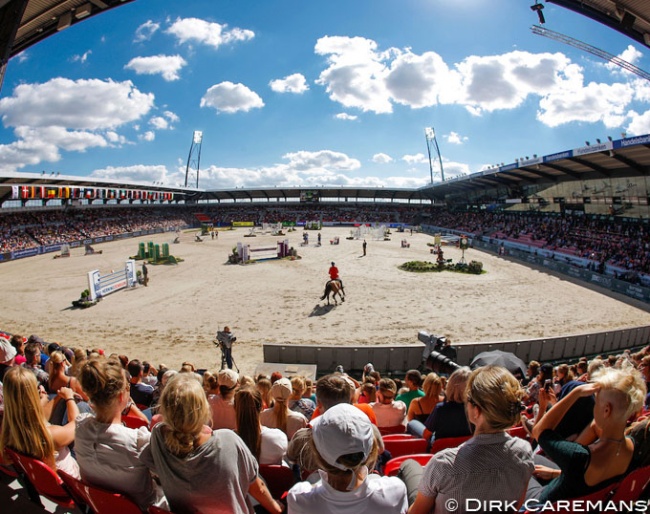 Herning has been allocated the 2022 World Championships for dressage, para dressage, jumping and vaulting in lieu of the 2022 World Equestrian Games, for which the FEI failed to bring all disciplines under one roof.
Herning was named host city by the FEI Board at its in-person meeting in the Russian capital Moscow.
The Danish city Herning, which runs a qualifier for the FEI Dressage World Cup™ annually, previously hosted a multi-discipline equestrian event in 2013 when it staged the FEI European Championships for Jumping, Dressage and Para-Dressage.
Pratoni del Vivaro (ITA), venue for the Eventing discipline at the Rome 1960 Olympic Games, will host FEI World Championships for Eventing and Driving in September 2022. The Italian venue, located 35 kilometres south of Rome, is no stranger to hosting high-level equestrian events and FEI Championships. It was the site for the cross country competition at the FEI World Equestrian Games™ 1998 and hosted the FEI World Driving Championships for Singles in 2006 and 2010.
"When we opened the process for the FEI World Championships 2022 to single and multi-discipline bids, our intention was to have events that were more manageable and sustainable at proven venues," FEI Secretary General Sabrina Ibáñez said. "By allocating these multi-discipline Championships to Herning and Pratoni del Vivaro we're working with hosts that already have the necessary experience and required infrastructure in place to organise world-class equestrian championships.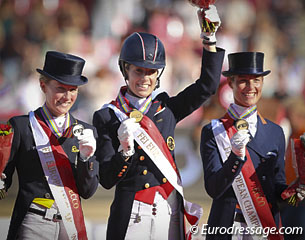 "We received some truly excellent bids and unfortunately we don't have enough FEI World Championships to allocate to everyone, but we very much hope that these excellent organisers will bid again in the future to host championships at their venues."
The World Championships 2022 in the Olympic and Paralympic disciplines of Jumping, Eventing, Dressage and Para Dressage, will serve as qualifiers for the Paris 2024 Olympic and Paralympic Games.
The FEI Board agreed unanimously that any decision on the FEI World Championships in Endurance and Reining should be postponed pending the outcome of discussions about both disciplines on 18 November and voting on 19 November.
Originally Lexington (USA) and Samorin (SLO) were candidates to host the 2022 World Equestrian Games but both cities withdrew their bid in 2017.
Photo © Dirk Caremans - Astrid Appels
Related Links
Workshop for Potential Host Cities for 2022 FEI World Championships Held in Lausanne
Exciting Expressions of Interest for 2022 FEI World Championships
Countries Line Up to Host 2022 World Championships, Replacing World Equestrian Games
2022 Individual World Championship Bidding Process Opened
Kentucky Withdraws from 2022 WEG Consideration
Samorin Withdraws as Candidate for Hosting 2022 World Equestrian Games