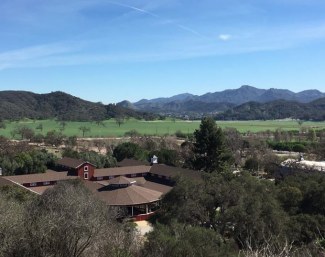 While after two seasons the West Coast Dressage Festival in California has closed shop, two new CDI competitions near Los Angeles have stood up and are booked on the 2020 FEI Dressage Calendar. 
With the Global Dressage Festival in Wellington, Florida, is drawing all attention and riders, the West coast international dressage competitions have been drained of a starters' field, making CDI's hardly viable there. 
However, a fresh breeze is sweeping over California!
Pacific Coast CDI has announced that it will hold its first CDI*** at El Campeon Farms in Thousand Oaks, California, on 5 - 8 March 2020, and a CDI-W on 12 - 15 November 2020.
The new, all volunteer, show organizer group, Pacific Coast CDI, spear-headed by Barbara Biernat, with hired show management Centerline Events' Debra Reinhardt, will work to create a smaller, financially sustainable CDI offering for the West Coast.
 "We have been running CDI's since 2002, and are looking forward to bringing our customer friendly style to El Campeon for this revitalization of the west coast CDI's," said Debra Reinhardt. 
The competitions will take place at the premier facility, El Campeon Farms, famous for its stunning settings in Hidden Valley, 45 minutes north of Los Angeles. The farm regularly hosts many large events, including crews for film and commercial locations. It is the home of Olympic Gold Medalist Will Simpson, FEI dressage rider Sabine Schut-Kery and professional show jumper Hannah Selleck.
The world class training facility has impeccable GGT footing with ebb and flood watering system shock absorbing mats underneath, and a covered arena. Conveniently located near West Lake Village, with a variety of hotel and restaurant options. 
Related Links
2018 West Coast Dressage Festival Website is Up and Entries Are Open
2016 CDI Series on U.S. West Coast Expanded to Four Olympic Qualifiers
Three CDI's Scheduled in California for 2015
USEF Accepting Bids to Host 2013 U.S. Dressage Championships on West Coast
California's Dressage Riders Pursue Olympic Dreams at 2012 CDI-W Burbank