F.O.C.U.S.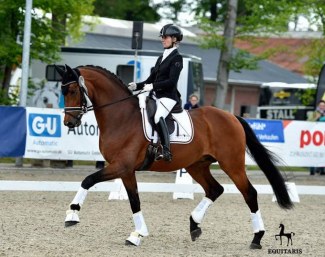 The competition season in Wellington is approaching fast and Helgstrand Dressage has selected 16 horses that will travel across the Atlantic Ocean to be sold at its American sales stable, Helgstrand Dressage U.S.A. in Florida.
16 Selected for Helgstrand Dressage U.S.A.
Dr. Ulf Möller, who is in charge of the stable in Wellington, selected prospects for 2020 based on his experience from the first two seasons. 
"It is now the third time we're traveling to the United States, and with the experience we've gained in the past seasons, the selection of the horses going to the USA has been easier this year," says Möller. "We mainly see a demand for horses who are a bit older; those which either compete at Grand Prix level or have started working on the exercises for it. The interest is less in the younger horses, which we are used to in Europe. The Americans go for the horses with whom they can start competing and be successful with, within a short period of time."
Before the selected horses can start their journey to Wellington, they must first be checked by an official veterinarian; blood samples need to be taken, and swap samples from the mares. When all is ok, they will leave Vodskov on 30 November 2019 and be driven to Guido Klatte in Lastrup, Germany. After 24 hours, they'll go to Lufthansa in Frankfurt and fly to Miami. After arriving in Florida there will be a 2-day quarantine (for the mares it is a bit longer), after which they will be trailered to Helgstrand U.S.A. in Wellington. 
Proven Pedigrees and Show Results
"The horses we have selected for Wellington have very exciting pedigrees," Möller explained. "Some of them feature the biggest dressage horse producers in the world, such as Foundation, Sir Donnerhall and Skovens Rafael."
Aside from their impressive performance pedigrees, they have also achieved many great results.
"The collection includes horses that have participated in the Bundeschampionate, the World Breeding Championships for Young Horses in the Netherlands and horses, which are placed up to international Grand Prix level," Ulf added.
Nevermann Torup and Bendfeldt Go U.S.A.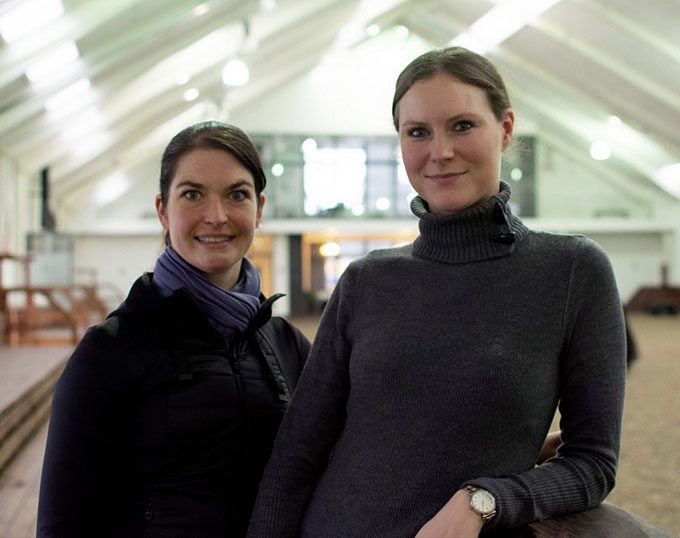 Besides Ulf, the American team will consist of two experienced riders, Danish Carina Nevermann Torup and German Madeleine Bendfeldt.
Carina is raised in a riding family, where her mother, Jette Nevermann, having been the Danish National Pony Team Trainer for several years. Carina has a long list of top placings, for instance gold-medals at the Nordic Championships, DEF Championships, and medals at the European Championships. Most recently she achieved a top placing in the Bundgaard Byg Cup at the Blue Hors dressage festival.
Madeleine also has a long career behind her with numerous top placings up to international Intermediaire I level. She can also draw on her many years of experience with youngsters. She has trained several horses that have participated in the prestigious Bundeschampionate in Warendorf, Germany, including several finalists. 
The following 16 are going to Helgstrand Dressage USA: 
• 5-year-old mare by Dancier/Lauries Crusador 
• 10-year-old mare by Fineliner/Upan la Jarthe AA 
• 11-year-old mare by Quaterback/Royal 
• 6-year-old gelding by Benicio/Le Primeur 
• 6-year-old gelding by Jazz/Florestan 
• 6-year-old gelding by Foundation/Fürst Heinrich 
• 6-year-old gelding by Floricello/Hertug 
• 7-year-old gelding by Franziskus/Florestan I 
• 7-year-old gelding by Foundation/Fürst Heinrich 
• 8-year-old gelding by Bøgegårdens Boney M/De Noir 
• 9-year-old gelding by Lugato/Fürst Piccolo
• 9-year-old gelding by Sir Donnerhall I/Bonheur 
• 10-year-old gelding by Quaterback/Rubin Royal 
• 10-year-old gelding by Skovens Rafael/Castro 
• 11-year-old gelding by Sir Donnerhall/Jazz 
• 12-year-old gelding by Fidertanz/Welt Hit II
For more information, visit helgstranddressage.com
Related Links
Waterland and Helgstrand Dressage Enter Partnership to Become the World Leader in Equestrian Sports
Helgstrand Dressage Named Title Sponsor of Dressage Discipline at 2018 WEG
Helgstrand Master Class with PRE Horses During 2018 USPRE Week
Open Training at Helgstrand Dressage U.S.A. on 23 January 2018
Ulf Möller to Build American Sales Stable for Helgstrand Dressage