FEI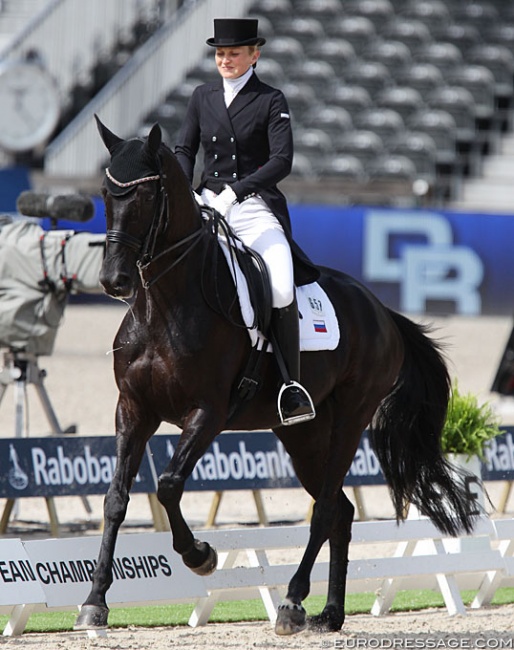 The news today that the World Anti-Doping Agency (WADA) has voted unanimously to exclude Russia from sports for four years including the 2020 Tokyo Olympics, has caused a major shockwave across the sport world. 
The Sochi Scandal
The ban comes after Russia was exposed to have run a meticulously planned state-supported scheme in which Russian anti-doping experts and members of the country's intelligence service surreptitiously replaced urine samples tainted by performance-enhancing drugs with clean urine at the 2014 Winter Olympics in Sochi, Russia.
Russia's Anti Doping Agency (Rusada) was declared non-compliant for manipulating laboratory data handed over to investigators in January 2019.
Russia's denials and manipulations of data continued well after WADA had gone public in September 2019 with confirmation that thousands of crucial Russian files had been deleted or manipulated, and that the data that was provided did not match a database on Russian athletes that it received in 2017.
In a follow-up meeting in October to help explain the discrepancies, Russia's sports minister provided WADA with fresh data, which when studied revealed yet more manipulation.
WADA convened for a special meeting near the International Olympic Committee's headquarters in Lausanne to vote on the matter today, 9 December 2019, and voted unanimously on a four-year ban.
To some, including many athlete groups and national anti-doping agencies, the punishment does not go far enough, because it leaves open the possibility that hundreds of Russian athletes can appear in Tokyo under a neutral flag.
FEI Abides by WADA Decision
Eurodressage contacted the FEI who issued the following statement exclusively to Eurodressage:
"As a signatory to the World Anti-Doping Agency (WADA) Code, the FEI fully supports today's decision by the WADA Executive Committee to declare the Russian Anti-Doping Agency (RUSADA) non-compliant with the WADA Code for a period of four years, and also the resulting consequences and conditions for reinstatement. The fact that the WADA ExCo unanimously endorsed the recommendations of the independent Compliance Review Committee sends a very strong signal to the sporting world.
"While it is clear that those who opt to cheat must be punished, the sports world has a duty to protect clean athletes.
To preserve the rights of the clean athletes and to support them, we will test them as we did before Rio 2016 in order to provide the necessary evidence that they are clean."
Wada stated: "Russian athletes and their support personnel may only participate in Major Events staged in the Four-Year Period where they are able to demonstrate that they are not implicated in any way by the non-compliance with conditions including (without limitation) that they are not mentioned in incriminating circumstances in the McLaren reports, there are no positive findings reported for them in the database and no data relating to their samples has been manipulated, and that they have been subject to adequate in-competition and out-of-competition testing prior to the event in question according to WADA, in accordance with strict conditions to be defined by WADA (or the Court of Arbitration for Sport (CAS), if it sees fit), pursuant to the mechanism foreseen in ISCCS Article 11.2.6. In this circumstance, they may not represent the Russian Federation."
Russian Dressage Team Can Compete in Tokyo Under Neutral Flag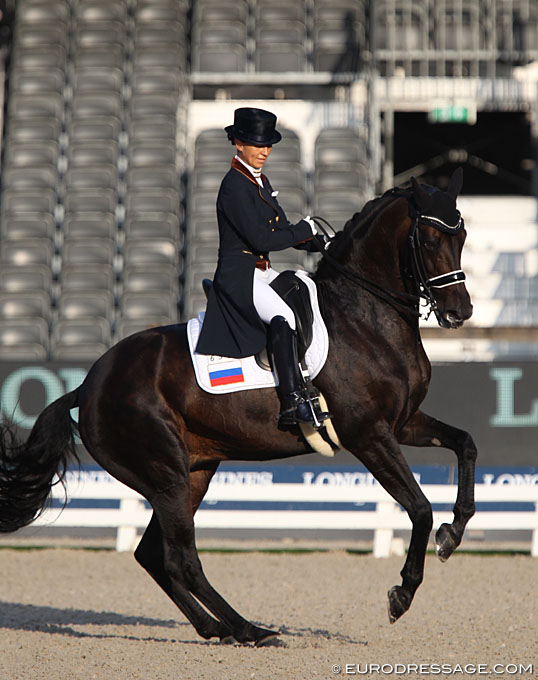 Russia qualified a team for the 2020 Olympic Games by winning the Group C Dressage qualifier staged at Maxima Park in Moscow (RUS) on Sunday 23 June 2019.
Despite the WADA ban, Russia will be allowed to field a team of three in Tokyo, but competing under a neutral flag. However, the three team riders will need to undergo special doping testing before the event. 
"There is no distinction made between individual athletes or teams," said the FEI spokesperson. "As mentioned in the WADA Press Release 'Russia's flag may not be flown at any Major Event staged in the Four-Year Period'."
Wada stated
The FEI confirmed to Eurodressage that, "the athletes cannot compete under the Russian flag. They will be able to compete individually or as a team under a neutral flag provided that they are clean following the test that we will conduct and that they fulfill all the necessary requirements (referenced above)." 
The decision by the WADA Executive Committee will only come into effect on the date on which either RUSADA accepts it or, if it is appealed to the Court of Arbitration for Sport (CAS), when CAS rules on it. Guidelines for implementation have not yet been established.
Related Links
WADA Bans Russia from Sports for 4 Years, Including 2020 Tokyo Olympic Games
Ferdi Eilberg to Lead Russians to 2020 Tokyo Olympics as Dressage Team Trainer
Russia takes Tokyo 2020 Ticket at Exciting Olympic Qualifier in Moscow
Russians Merkulova and Aframeeva Spared from Extra Doping Test before 2016 Olympic Games
Olympic Doping Summit Posts Five Point Plan to Ensure Level Playing Field for Rio Athletes