Great Britain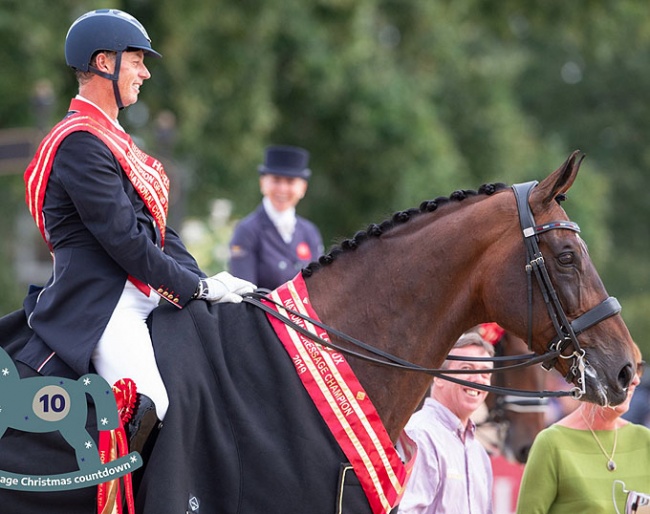 After being based at Stoneleigh Park in Warwickshire for 20 years, the British Dressage Championships will move to a new venue in 2020:  Somerford Park Farm in Cheshire. 
The 2020 British Championships will take place from 24 to 27 September 2020. 
Uncertainty Around Stoneleigh Site Development
While Stoneleigh Park has a long history and association with British Dressage, the ongoing uncertainty around the site development has meant that it was time for change. 
BD Chief Executive Jason Brautigam commented: "Stoneleigh has given us a great home for the Nationals for two decades, but Somerford's excellent location and facilities provide us with the ideal opportunity to take the Championships to a whole new level over the coming years."
Building a New Nationals at Somerford
Brautigam continued: "Together with our organisers Show Direct, we have so many ideas on how we would like to build the event into something really special. Collectively, we want to evolve into a showcase fixture which appeals to the wider public, not just the dressage enthusiast. The first year will be about establishing the show in its new environment and getting the essentials right, then we can implement new initiatives for a special Championship experience that dressage deserves".
Millie King from Somerford Park commented; "We're really excited to be working with the teams at BD and Show Direct to bring the Nationals to Cheshire. We've invested heavily in our facilities and infrastructure, so high calibre events like the Nationals are exactly what we hoped to attract. Our venue is easy for visitors to access from the M6 and we hope to see as many of you as possible next September – riders, owners, officials, trade stands, supporters and spectators can all expect a very warm Cheshire welcome."
Three Years at Somerford
An initial three year contract has been agreed with Somerford Park and from 2021 onwards the National Championships will revert back to its usual slot in the third week of September. 
The expansive Somerford Park site, which will continue to host a Premier League and Regional Championships for BD, provides an ideal location for competitors and spectators alike. The main competition space will feature three international standard arenas with Andrews Bowen surfaces, which will provide additional competition opportunities.
The focus is now on planning the show schedule, infrastructure and operational requirements for the new site, but BD's vision for the Nationals is ambitious and we look forward to sharing further updates as plans progress in 2020.
Related Links
Carl Hester is the 2019 British Grand Prix Champion
Special Diva, Hawtins Lirica, Freeman Win 2019 British Young Horse Championships
Lara Butler Wins the 2018 British Grand Prix Championship
Lara Butler Takes 2017 British Grand Prix Champion's Title, Dujardin Scores Fourth FEI Level Title
Carl Hester Wins 2016 British Grand Prix Championships
Charlotte Dujardin Wins 2015 British Grand Prix Championships
Michael Eilberg Wins 2014 British Grand Prix Championships
Carl Hester Brings Tally to 66 at 2013 British Dressage Championships
Carl Hester Wins 2012 British Grand Prix Championships
Bechtolsheimer, Woodlander Farouche and Carinsio Dominate Final Day of 2011 British Championships
Laura Bechtolsheimer Wins 2010 British Grand Prix Championships
Carl Hester and Liebling II Grab 2009 British Grand Prix Champions' Title
Maria Eilberg, 2008 British Dressage Champion
Spencer Wilton and Dolendo, 2007 British Dressage Champions
Sandy Phillips and Lara, 2006 British Grand Prix Dressage Champions
Laura Bechtolsheimer and Douglas Dorsey Win 2005 British Grand Prix Championships
Hester and Escapado Win 2004 British Grand Prix Championship
Richard Davison, 2003 British Dressage Champion with Ballaseyr Royale
Nicky Barrett Claims Her First Grand Prix Champion's Title at 2002 British Dressage Championships