The Netherlands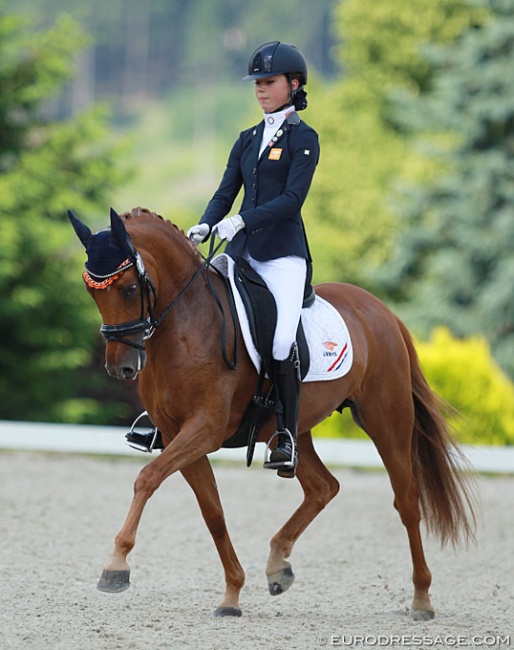 Dutch pony team rider Micky Schelstraete has temporarolu taken over the ride on Shanna Baars' FEI pony Wonderful Girl.
Micky and Wonderful Girl made their show debut in a national FEI pony class in Tolbert (NED) on Saturday 11 January 2020 and placed third with 71.619%. 
Wonderful Girl is a 13-year old German Riding pony mare, bred by Sonke Rothenberger. She is by Wimbledon out of Deitina (by Dancer Boy).
Van Peperstraten and Baars
Under Daphne van Peperstraten Wonderful Girl made her claim to fame in 2016, winning the 2016 Dutch Indoor and Outdoor Pony Championships and the National FEI Pony Cup finals. At the 2016 European Pony Championships they won team bronze and finished sixth in the Kur to Music finals.
In October 2016 Wonderful Girl sold as future top pony for Dutch Shanna Baars, but she was never able to make her competition debut on the chestnut mare as the pony suffered a severe tendon injury soon after the sale.
Two years later Wonderful Girl returned to fitness and Baars competed her for the first time in Holland on 6 January 2019. As Baars turned 17 in 2019 she was no longer eligible to compete the pony at FEI level. 
A New Start with Schelstraete
Micky Schelstraete is a seasoned Dutch pony team rider. She made her international FEI pony debut on Onyx van de kleine Vlier. In 2017 she took over the rode on Samantha van der Lof's team pony Elin's Noncisdador and competed on the Dutch team at the European Pony Championships in 2017, 2018, and 2019.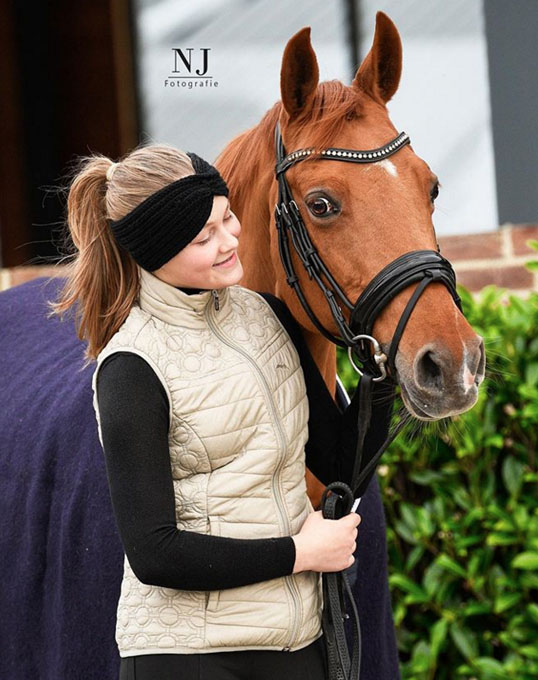 In 2019 the 15-year old Micky already got her feet wet in the junior division on Grand Charmeur, winning no less than 6 international classes on him. Elin's Noncisdador was retired from competition sport after the Europeans last August.
At the start of the 2020 season, Schelstraete has three horses to ride: pony Wonderful Girl, as well as horses Grand-Charmeur and Iristo. 
"Wonderful Girl arrived in our barn in December. She is super sweet and willing to work," Schelstraete told Eurodressage. "The next months I will compete her more often, possibly also internationally, but we'll take it step by step. She hasn't been to a competition in a long time and I want to slowly build her up.
Schelstraete will turn 16 in September 2020. She is currently trying to get her VMBO degree and then will continue high school at Havo level. She aims for a professional career in horses through an HBO eduction.
Photos © Astrid Appels - Naomi Jansen
Related Links
Wonderful Girl Returns to the Show Ring
Wonderful Girl Sold to Dutch Pony Rider Shanna Baars
Daphne van Peperstraten Renews Title at 2015-2016 KNHS FEI Pony Cup Finals
Daphne van Peperstraten Wins 2016 Dutch Indoor Pony Championships