Word of welcome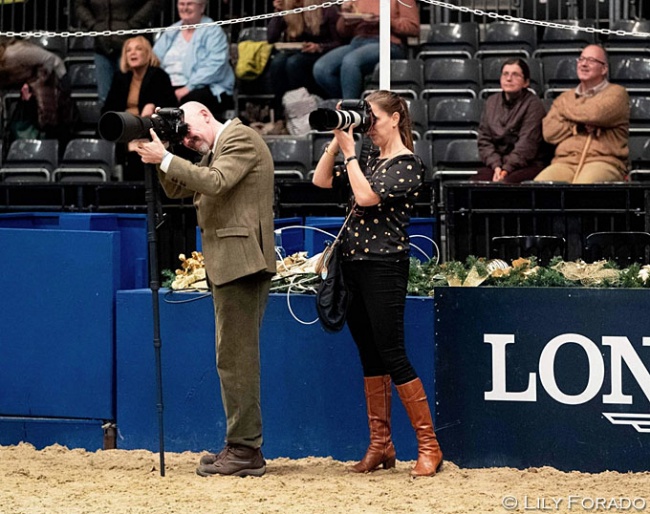 Each year my New Year's Resolutions are modest ones: work (even) harder at my job, try new angles of show coverage, be more social, work out more, or cut back on sugar (I love those pies, cookies and cakes, as well as the occasional glass of wine - who doesn't!).
For 2020 I had actually come up with two clear goals of what I wanted to accomplish this year. I need to get myself back into the gym because I quit going in September 2019 after six years of non-stop lifting weights. We're now well into January and I am yet to set foot into my local Fit Point. 
My second resolution is taking more shape and I am very pleased to announce that, by popular request, we are finally launching a "Para Dressage" section on Eurodressage.
Over the years I have often been approached by para dressage riders to post para news and show articles, and I have always declined; not because I have no interest in the sport and heroism of those riders, it was purely a time constraint matter.
For those who don't know me , I run Eurodressage all by myself. I have no staff, no secretary, no office (I sit in my living room!), but I do am entirely grateful for the help of a few, long-time loyal friends who assist me with photos and articles by proxy (Dirk Caremans, Leanjo de Koster, Barbara Schnell, Silke Rottermann, Lily Forado, to name just a few for whom I am their burden of requests). 
Another aspect of me refraining from tackling para is that I set very high standards for my website: in news and show coverage. I want to bring the best, high quality content with great photos and information and I refuse to lower that bar  as click bait. As I have no time to cover the para events myself, I am afraid that I can not guarantee the same standard for Para news as I will be replying on reporters that I don't know personally as well as articles on riders and horses that I have never seen in my life. With able bodied dressage I write about the people I saw in the arena, horses of which I smelled the sweat. Upclose and personal. 
Still, nothing ventured nothing gained and at the beginning of the month I launched a request on Facebook asking for writers who want to contribute. I was shocked with the amount of candidates that came forward. Within two days I had more then twenty people applying from all over the world. I will be slowly working with several of them and see if we can dance together on the para stage.
I hope you will enjoy this new step on Eurodressage.