Great Britain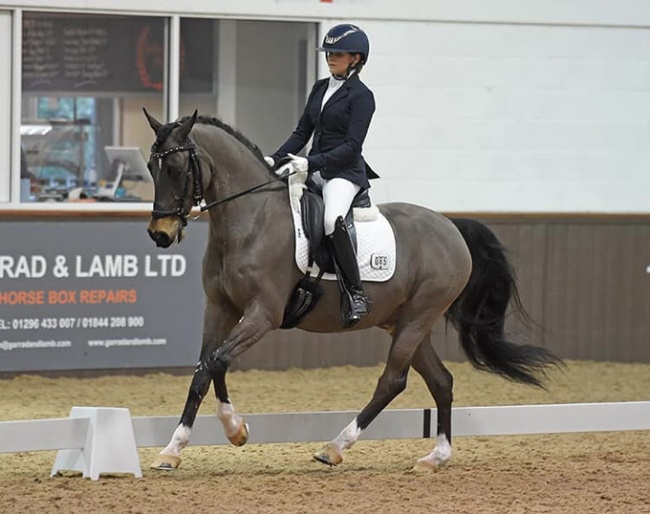 Not a new British pony team potential rider, but in fact 24-year old sister Camille has taken over the ride on Phoebe Peters' European Pony Champion SL Lucci. 
On 23 – 26 January 2020, the pair competed Addington Equestrian in Buckinghamshire, where they won the won the Medium Freestyle Silver qualifier for the British Winter Championships. 
Peters and the 18-year old SL Lucci (by Lukas x Bazar) are only a few months into their partnership.
SL Lucci Writing History for British Pony Dressage
The achievements of SL Lucci and Camille's younger sister, Phoebe, are firmly etched into British dressage history, having won double gold in 2013 and triple gold in 2015 at European Pony Championships. They achieved world records in all three tests – records that still stand to this day.
Lucci last competed for Great Britain in 2017 under Anya Kolleth. They were 9th in the Kur finals at the European Pony Championships in Kaposvar (HUN). 
Phoebe Puts Horses on the Back Burner
After her pony time, Phoebe only competed one more year at international shows in 2016 as a junior rider. Aboard Denford Surprise she went to the 2016 European Junior Riders Championships in Oliva Nova, Spain, where they finished 9th in the Kur.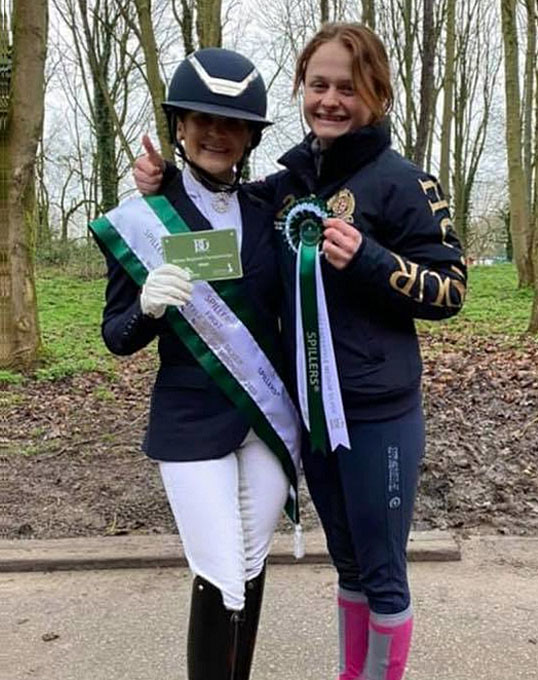 In 2017 Phoebe started university at Warwick in 2017 reading Modern Foreign Languages (French, German and Russian) and she is now about to start a semester at Mannheim University as part of her degree.
"It's very hard to keep going at top level for any dressage rider. As a family we threw everything at competing and aiming for medals in ponies and then I was very lucky to have Denford Surprise to learn from in 2016 too," Phoebe told Eurodressage. "After this we had to take a little pause to regroup and prepare for the future, which has been good timing with my university work. So currently we're in the process of completing building equestrian facilities at home, and after a long time of being based at livery yards we're hoping to move Lucci and friends home in the spring!"
Phoebe has two two year olds in the wings, but no FEI level ride at the moment. 
"I would say it's been very tough to step away from international competition," she admitted. "I'll hope that it won't be too long before I'm lucky enough to get another chance to ride for GB!"
Camille Brings Back SL Lucci
Camille (24), who works as BD's Marketing and Sponsorship Officer, has been a vital part of Phoebe and Lucci's success over the years, from producing their freestyles to being ever present in training and at competitions but it's only recently that she's taken to competing herself.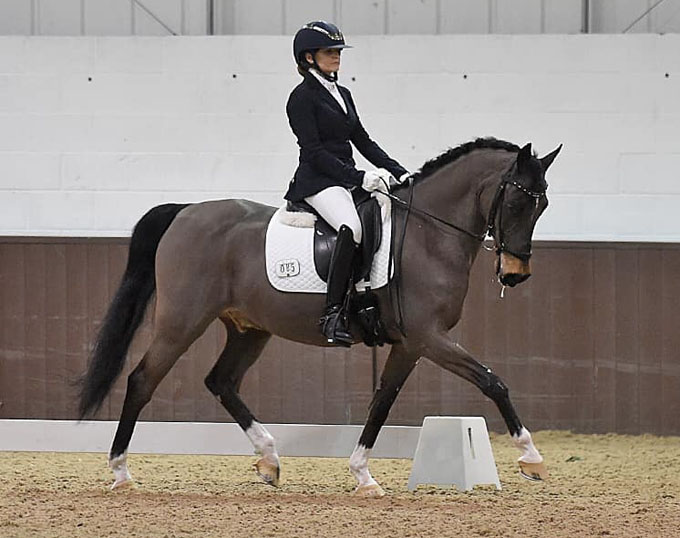 "I'm so grateful to have the chance to compete and enjoy my sister's wonderful Lucci!" says Camille. "With Phoebe's time split between the UK and mainland Europe on placements as part of her degree, it seemed like an amazing opportunity to learn from both of their expertise and have a go at competing…something I've never wanted to do!
"They've both given me so much confidence and have made a massive difference to my riding, and we've all had a lot of fun having a go at qualifying for the Winter Championships. It'll be a huge privilege to take Lucci to Hartpury in April!"
Phoebe is thrilled that her sister has taken over Lucci. 
"Lucci and Camille are such a lovely combination and we're very happy to still have him in the family, he's such a special part of our lives," said Phoebe.
Text Astrid Appels/British Dressage - Photos © Peters
Related Links
Phoebe Peters Claims Kur Gold with World Record Score at 2015 European Pony Championships
Phoebe Peters Undisputed 2013 European Pony Champion Wins Kur Gold
SL Lucci Continues Show Career with New British Rider, Anya Kolleth
Isobel Lickley Gets Ride on SL Lucci
SL Lucci Sold to the British Pony Rider Phoebe Peters