Great Britain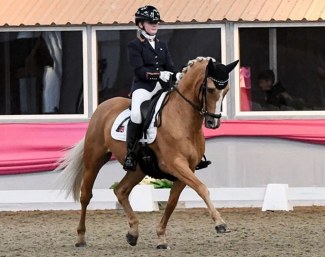 British Dressage has updated their youth squads at the beginning of the 2020 show season.
The squad lists were updated on 20 January 2020 and the lists are subject to change depending on ongoing progression and performance of riders. 
Team Staff to Supervise Training and Selection
The U21 selectors are Nikki Herbert and Leanne Wall. They are responsible for deciding who goes to which international competition, and ultimately the FEI European Championships.
The British chef d'equipes are Caroline Bell for ponies, and Nina Boex for Children, Juniors and Young Riders.
Paul Fielder oversees progression from a coaching perspective for British Children, Juniors and Young Riders; and Clive Halsall is the current British pony team trainer.
Training Days
A number of test riding days are run throughout the year, offering riders the opportunity to work towards international selection. 
On 8 February a test riding and squad training day took place at the Solihull Riding club, where combinations were able to practice the team test in front of an FEI Judge with Selectors in attendance.
"All Premier League shows hold FEI Team Tests for Ponies, Juniors and Young Riders," British Dressage posted. "These will be part of the Selection process and some may be compulsory for riders competing at FEI Team Test level and wishing to be considered for international competitions and European Teams."
2020 British Youth Squads
Pony Riders
Mette Dahl with George Clooney
Isobel Lickley with Mister Snowman
Ronnie-Mae Morgan with DST Carluccio
Annabella Pidgley with Cognac IX 
Isabel Platts with Whalton Gladrags
Betsy Smetham with Amber V
Children
Mette Dahl with Selten HW
Junior Riders
Tarka Abraham with Donna Summer
Maddy Frewin with Woodlander Rhythm n Blues
Holly Kerslake with Extasia
Jessie Kirby with Belle Amie
Jessica McConkey with Lady Gaga II
Chloe Naylor with Karisma
Gemma Owen with Sirius Black
Lily Payne with Z Flemmenco
Soraya Rogers with Evita I
Olivia Wrennall with Disneyland
Young Riders
Rebecca Bell with Nibeley Union Hit
Emily Bradshaw with Enjoy Amaris V
Angus Corrie-Deane with Tiny Tempur
Alex Hellings with Uvender V
Clare Hole with Pro-Motion and Winnetou G.E.P.
Ruth Hole with Easy VZ
Rose Hugh-Smith with Ulyssa
Anna Jesty with Flow Motion
Sarah Khairallah with (Keystone) Darling
Rebecca Swain with Bon Jovi
Photo © Karen Chaplin
Related Links
Halsall and Fielder Named British Pony and Junior/Young Rider Team Trainers
British Riders Selected for the 2019 European Youth Riders Championships