The Netherlands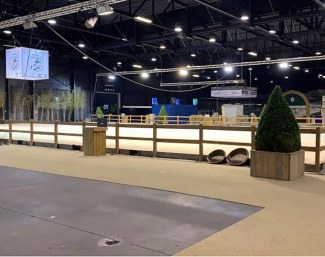 This weekend two major international dressage competitions take place in 's Hertogenbosch (NED) and Dortmund (GER). However the corona virus spreading through Europe might jeopardize them from happening. 
CDI Dortmund, Yes or No?
While the regional government of North-Rhine Westfalia has forbidden events that bring together a crowd of more than 1,000 people as of 10 March 2020, the organisation of the CDI Dortmund remains tight lipped about how they are handling the situation.
The CDI Dortmund has not made any public statement, neither on their website, nor on their Facebook, whether the show will take place and in what formed. Will it be open to the public or not? So far no easily visible or accessible post has been published on their media.
A Dortmund spokesperson told Eurodressage that, "we haven't received a decision from the city yet. As soon as we have that we'll communicate it on all media."
Den Bosch, Yes with Limited Spectator Access
The show organisation of the CDI 's Hertogenbosch proves efficiency and confirmed today that the show will take place but in an "altered form".
Den Bosch stated: "At the press conference of the Security Region Brabant North it was decided to cancel all events with more than 1000 visitors for the coming seven days in the province of North Brabant. The Dutch Masters will therefore be held with only 1000 visitors per part of the day in accordance with the measurements of the Security Region Brabant Noord.  This unfortunately means that many people who bought a ticket can not visit the event. We will inform everybody involved as soon as possible. The choice will be made by the order of bookings."
Related Links
Dujardin to Make International Debut on Gio at 2020 CDI-W 's Hertogenbosch
Photo Report: Clean Sweep for Werth at 2019 CDI Dortmund
Daniel Bachmann On Fire with Blue Hors Zack and Don Olymbrio in Den Bosch