Brazil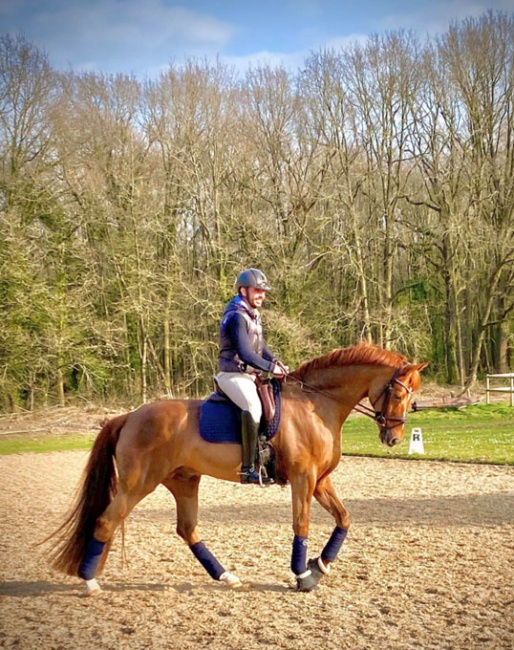 Brazilian paralympian Rodolpho Riskalla is making the best of a difficult situation in "corona times" in France. The rider has been "glamping" it basing himself in a mobile home to continue training his horses through the French lockdown.
The Brazilian is based in Paris, France, where he works for high fashion house Dior. However for training, he has been commuting to Kronberg near Frankfurt, Germany, where his two horses Don Henrico and Don Frederic originate from. 
French Lockdown
However, coming home from the CPEDI Doha, Riskalla was back in Paris when corona struck France. 
"Normally I have my horses stabled in the Polo de Paris, in Paris. It's close from my house and work, so I can ride early morning and go to the office afterwards," Riskalla told Eurodressage.  "With corona going on things changed very fast last few days. On Saturday French government decided to close all restaurants, shops etc that are not essential, so riding clubs and even private stables that have horses in livery should limit the entry and not let too many people stay together. Howevery, every stable should ensure that horses get their essential needs and physical activity. In the Polo of Paris they decide that only the employees could get in and be with the horses from Monday onwards. So even if I trust the grooms in the place, it's complicated to let Don Henrico and Don Frederic only walking for at least two weeks.... or more!"
Kronberg or Paris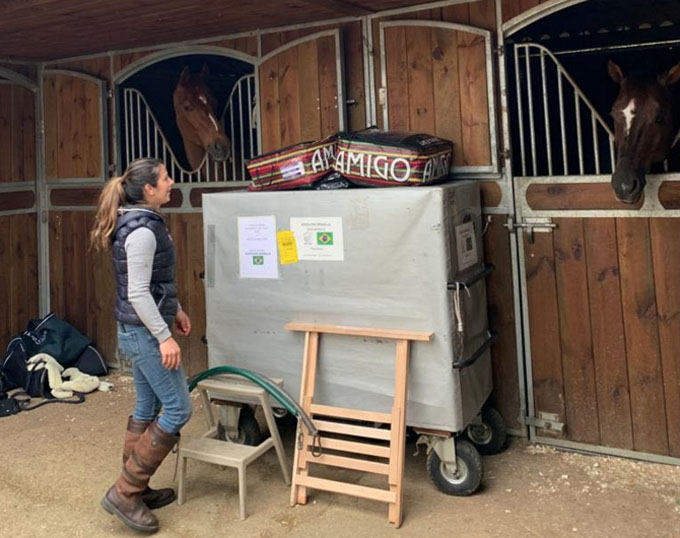 Rodolpho's first reaction was to call Matthias Rath at Schafhof in Germany and see that he could move there to ensure a normal continuation of his horses' life. 
"My first reflex was that I should ensure to keep the horses in a normal life, able to get the attention from us they are used to and be trained," Rodolpho explained. "I called Matthias right away  to ask if we could go to Schafhof, but the problem was to find transport for the horses. A few hours later the borders were controlled already."
Rodolpho had to urgently find a place where he could have total access to his horses and continue training them like normal in preparation of the 2020 Paralympics in Tokyo. 
"We needed to move the horses somewhere close, so we could stay with them. We assumed that France was going to do the same measures as Italy and Spain and that we would have to stay confined in our homes," Rodolpho explained. "I called Marina Caplain Saint André and her daughter Alix Van Den Berghe asking if we could stay in her place, Haras de Champcueil, with the horses. Luckily they had had two boxes free."
Glamping It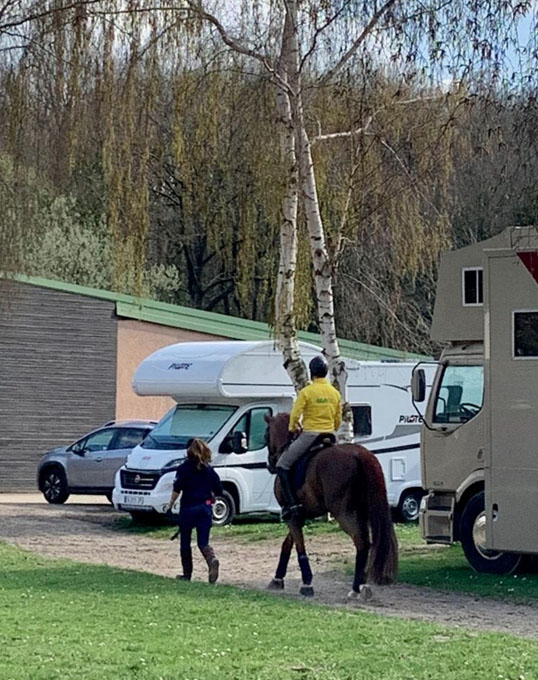 While the horses had found a safe home in the vicinity of Paris, Rodolpho still needed to find a place for himself as the lockdown does not allow commutes between residences and stables. 
"Alix gave me the bright idea to rent a camping car and stay on the property with my sister and my mom," said Rodolpho. "So Monday we move the horses and rented a camping car. Thank God we did all that because that evening French authorities officially decided that everyone should stay home and to go out we need to have a special paper only for special needs, pharmacy etc."
Riskalla is now staying with his horses in a mobile home at Haras de Champcueil and teleworks from there in the afternoon. 
"Now I can stay with my horses, ride in the morning and work from home after. We'll see how long it will last. Hopefully we can get to normal soon," he concluded. 
Related Links